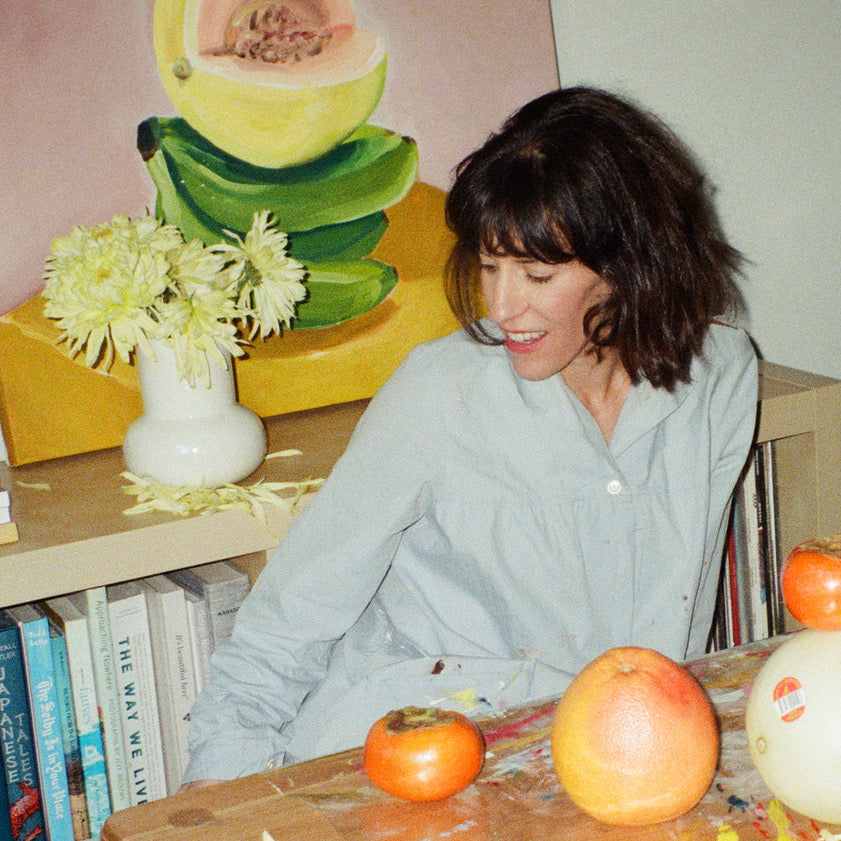 Nicole Nelius
Nicole Nelius is a Sydney-based painter exploring colour and playful compositions based on her own still life photographs of uniquely balanced objects. What starts with a meditative playfulness and curiosity in her photographs is then progressed in an instinctive exploration of colour. In all facets, she loves to explore everyday beauty and the magic of fleeting moments.

Born in Canada. She lives in Austinmer, Australia.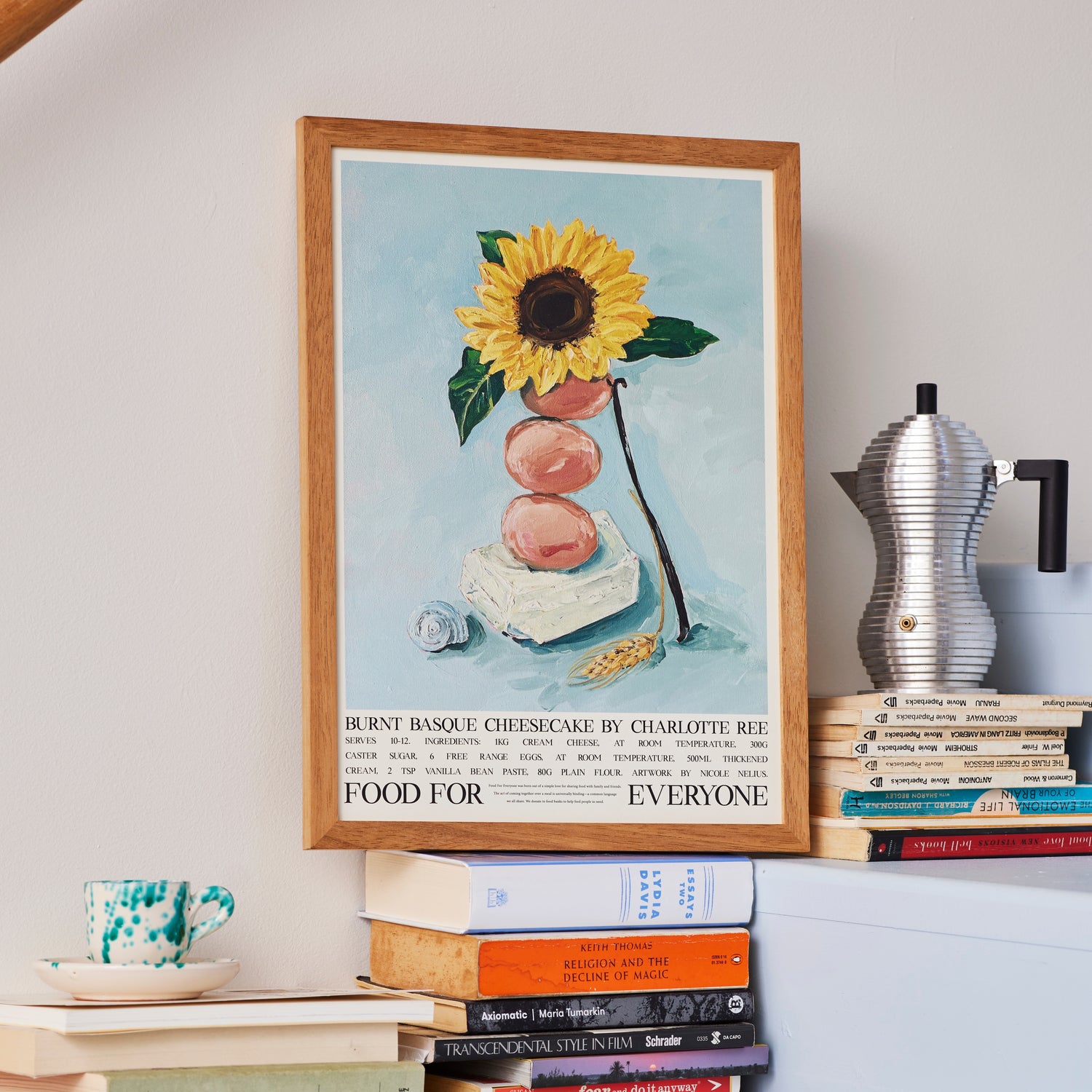 Burnt Basque Cheescake
A cloud-like cheesecake distilled into a sculptural stack of ingredients. A dreamy depiction is by Nicole whose take on Charlotte Ree's Burnt Basque cheesecake is defined by contrast — a light and delicate composition, about to be transformed into a gloriously cracked and crinkled, deeply golden cheesecake.