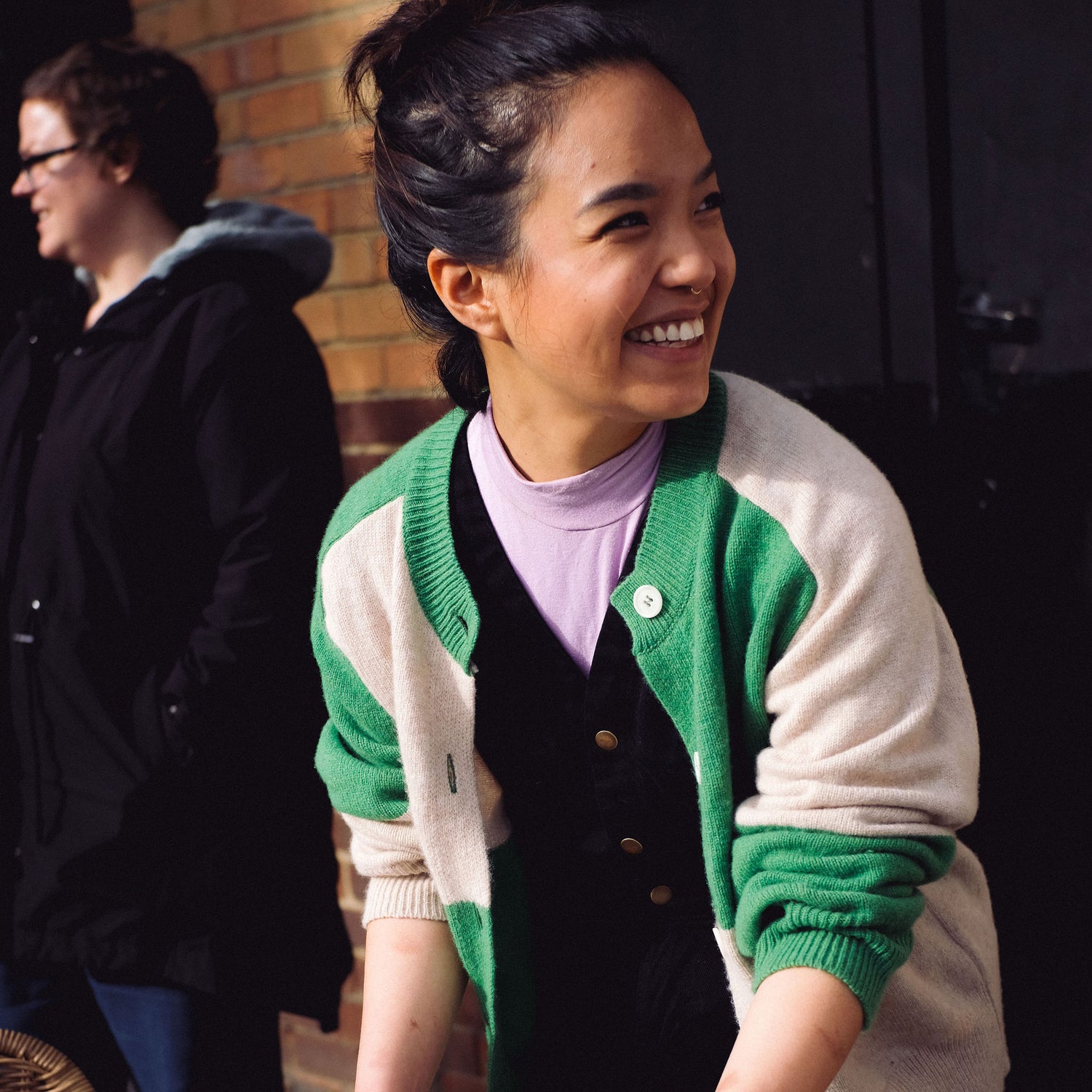 Patti Chimkire - Mali Bakes
Born and raised in Bangkok, pastry chef Patti Chimkire made the move to Melbourne in 2015. After gaining experience at Shortstop Donuts and Proud Mary Cafe, Patti launched Mali Bakes in 2019, turning it from a lockdown project into one of Melbourne's sweetest stories. With stores in Fitzroy and Thornbury, Mali Bakes blends the lively vibes of Thailand and Melbourne to create cakes that not only look oh-so charming but also full of extraordinary flavours.
Mali Bakes' Matcha Chiffon Roll
Artist Beci Orpin's work celebrates women who create, in her signature application of colour, shape and optimism that has made her an Australian icon and industry legend. Here, Beci has depicted the beautiful ingredients of Mali Bake's Matcha Chiffon Roll while capturing the most essential element of the recipe, Patti herself.