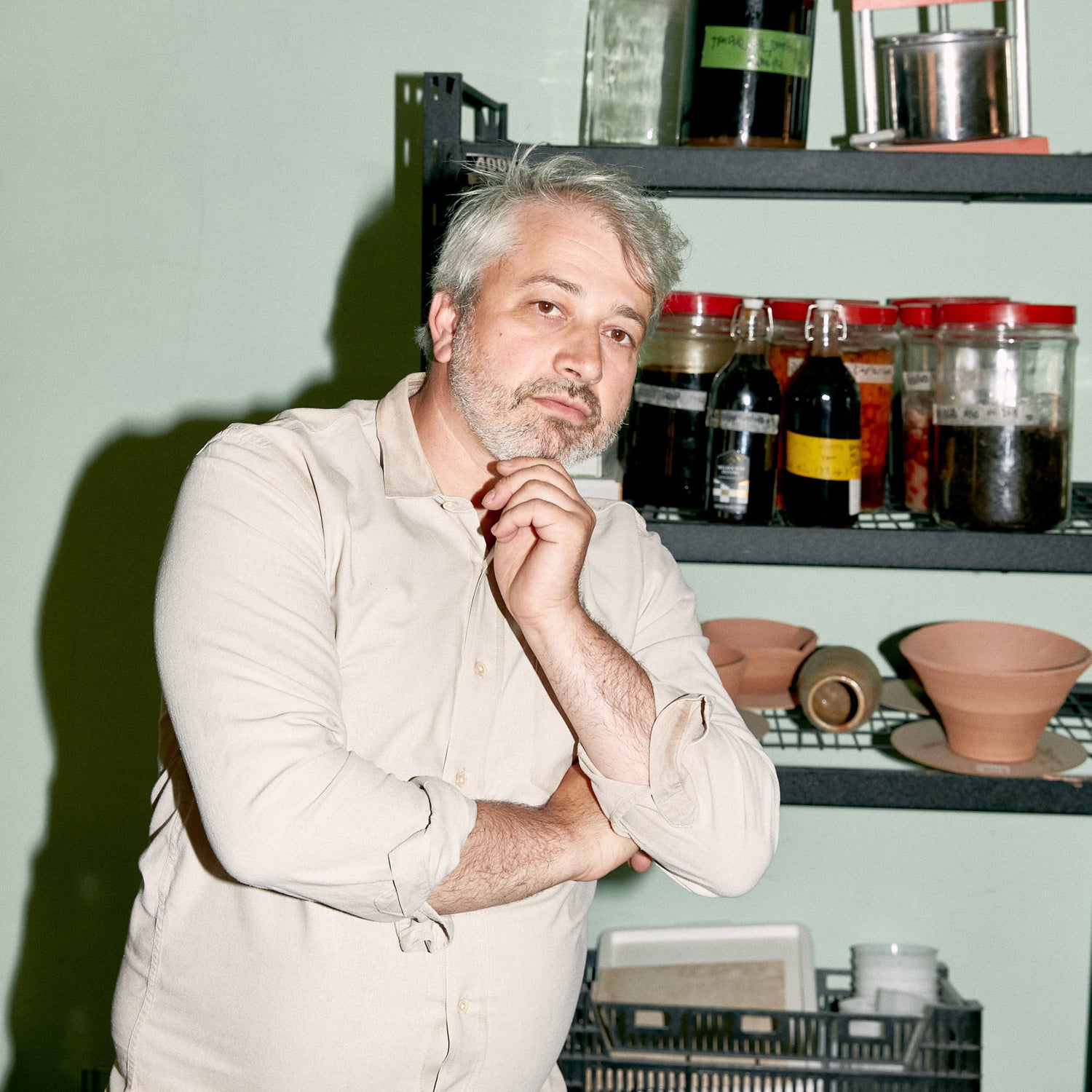 Boris Portnoy
Boris Portnoy is the owner and creative director of Gray and Gray Bread and Wine — restaurant and wine bar that masquerades as lawyer's office in Northcote, Melbourne. Boris has kept the wine bar's original shop front complete with vertical blinds and gold lettering that reads 'Gray & Gray Barristers & Solicitors', creating a tongue-in-cheek energy that filters through to the Russian and Georgian-inspired menu.
As a child growing up in Moscow, Boris always knew he wanted to be a chef. After moving to the United States, Boris set aside his aspirations to study economics, and moved through Michelin star studded restaurants going on to win several awards as a pastry chef. Fuelled by a desire to move away from the fine-dining world, he realised that what he wanted was to create a place that served the community and opened All Are Welcome Bakery.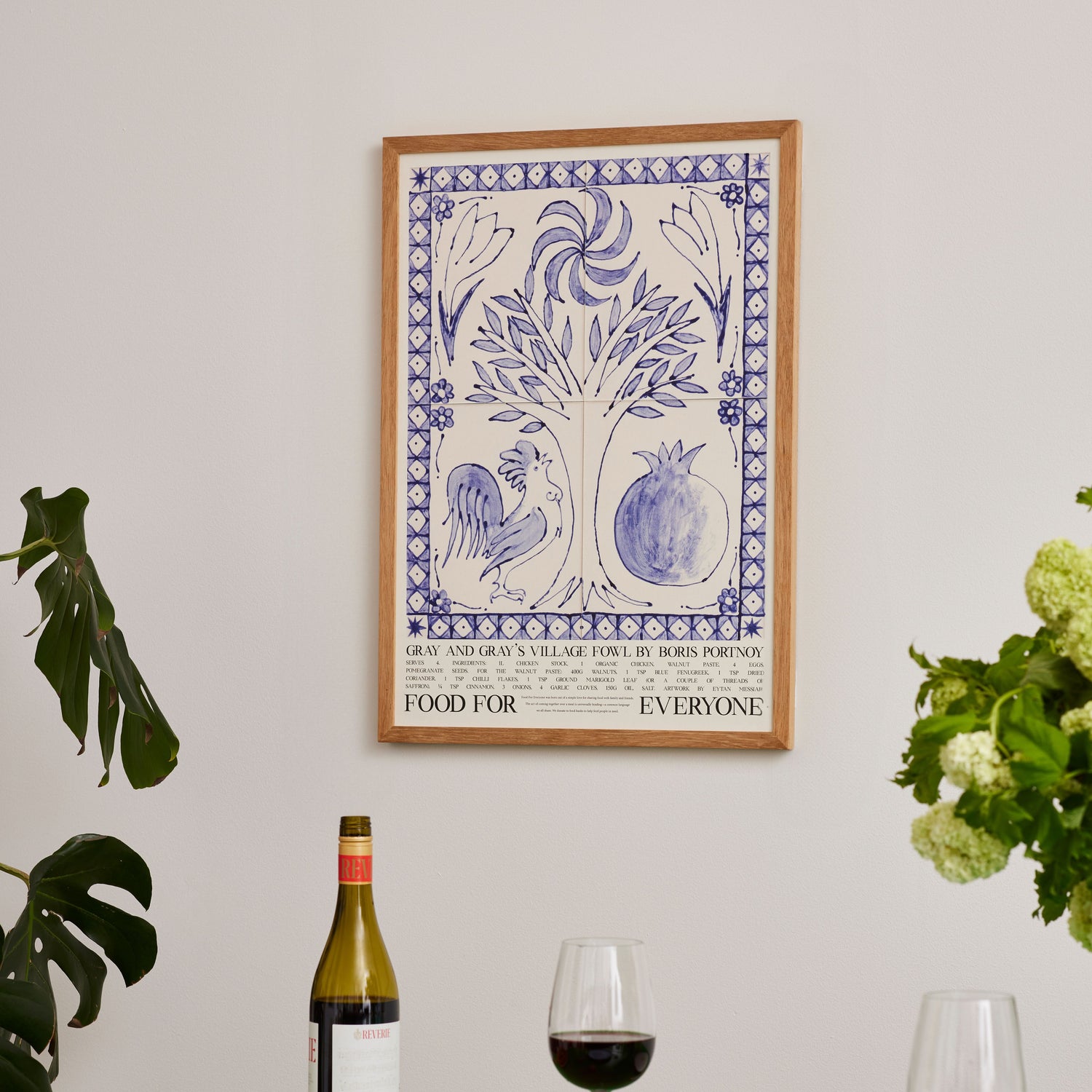 Georgian Village Fowl
Hailing from Georgia, this wholesome dish is served as the centrepiece of a festive family meal. Artist Eytan Messiah looked to Georgian folklore for inspiration, and found it in 'lurji supra' — a traditional Georgian tablecloth that symbolises the cultural importance of feasting.