Max Blackmore
Max Blackmore is a graphic artist, illustrator, photographer, designer and part-time skin inker. Many years in the trade, Max works mostly on art projects and branding for food and beverage companies, restaurants and cafes but also dabbles in surf, skate and other subcultures as well. Never caught without an idea in his head, he's perpetually creating.
Photo credit - Ashleigh Dwyer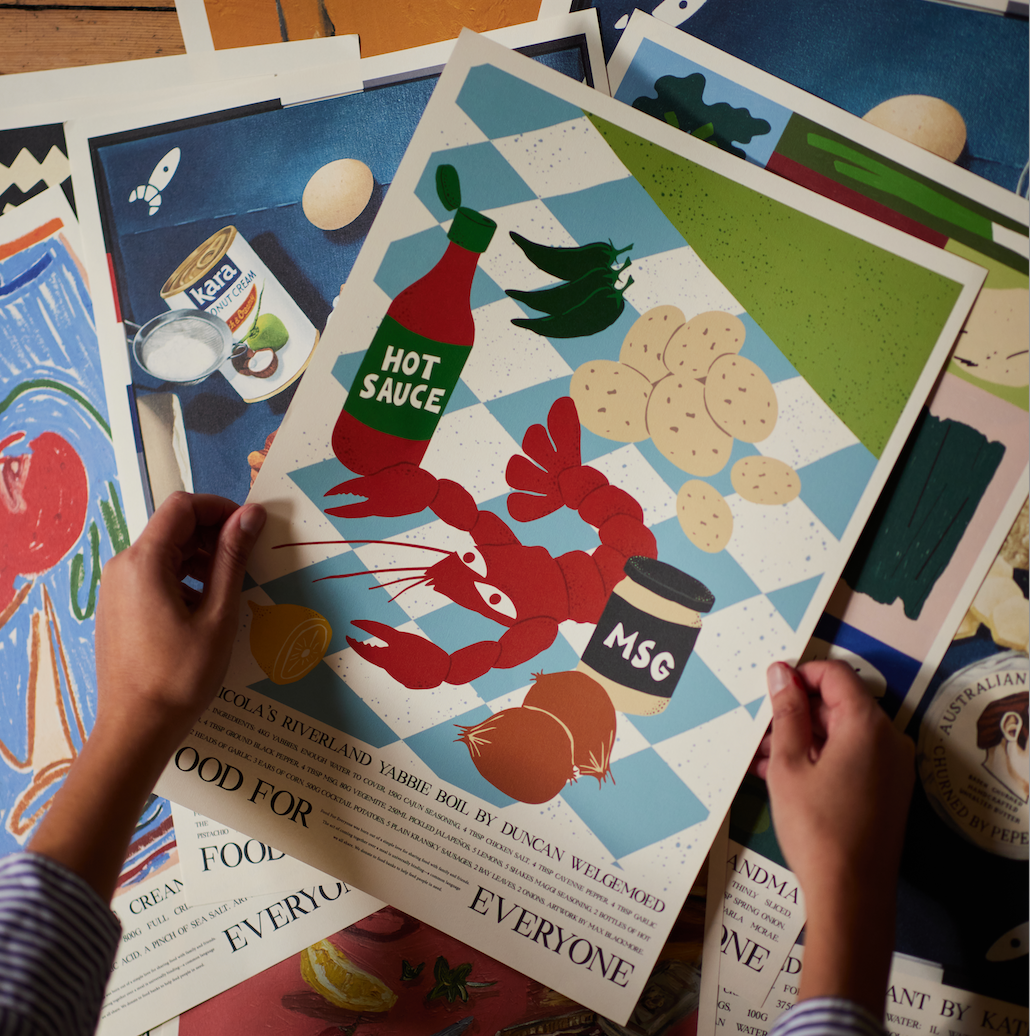 The Poster - Africola's Riverland Yabbie Boil
Max's rendition of Africola's Riverland Yabbie Boil heroing the iconic yabbie among the colourful flavours of seafood boil and a classic gingham tablecloth waiting to be splattered with sauce.