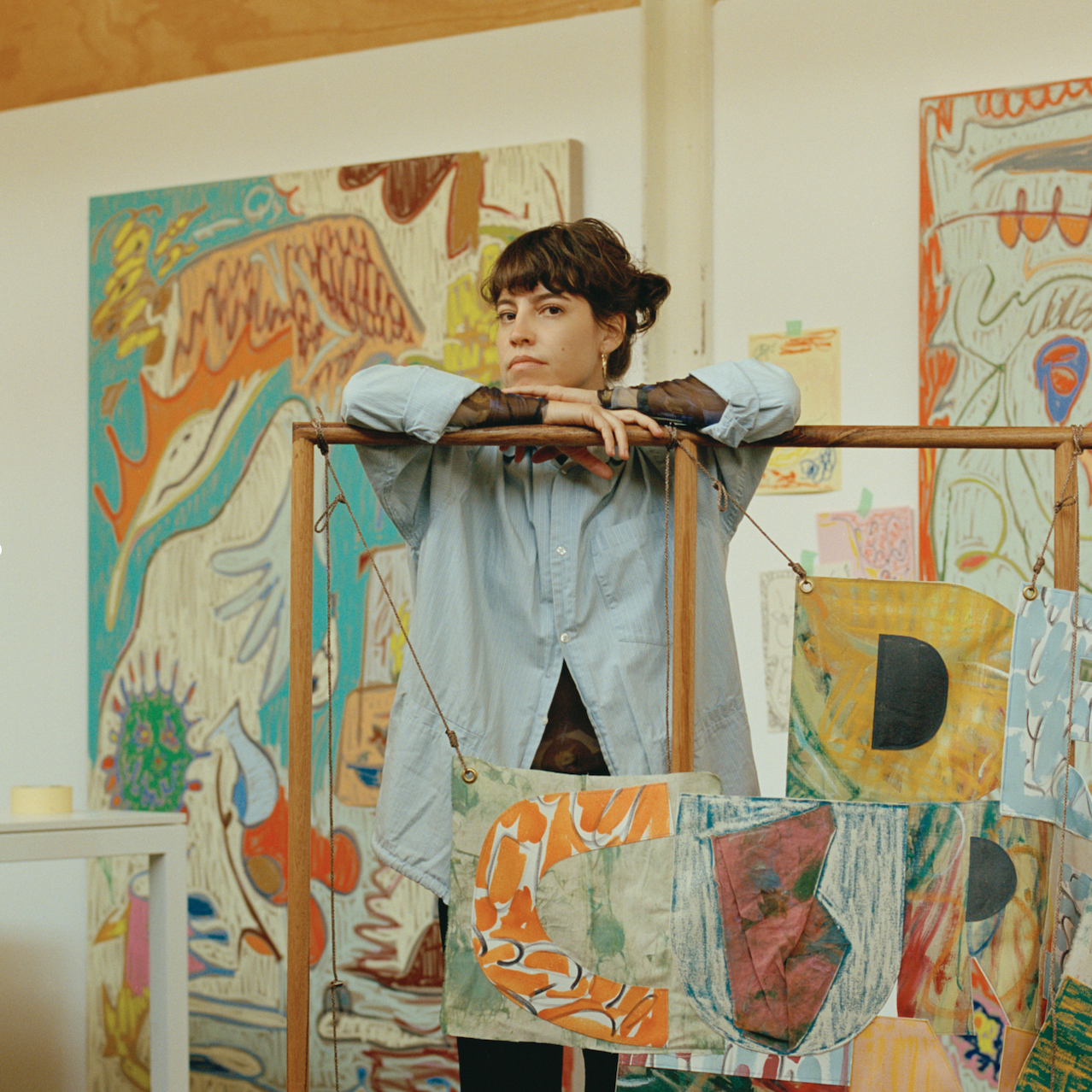 Nadia Hernández
Nadia Hernández's practice reflects a process of bearing witness to the loss of home and the symbolic power of memory and memorialisation. Informed by her experience as a Venezuelan woman living in Australia, and positioning herself both within and outside the Venezuelan diaspora, Hernández makes art as a means to connect with a sense of place that exists beyond psychic and geographic boundaries.
She negotiates complex narratives, weaving the personal and the political, to create a highly recognisable visual language expressed through painting, installation and sculpture. Her works weave together the complexities of memory, despair, hope and reconciliation, reminding us that these opposing sensations often co-exist.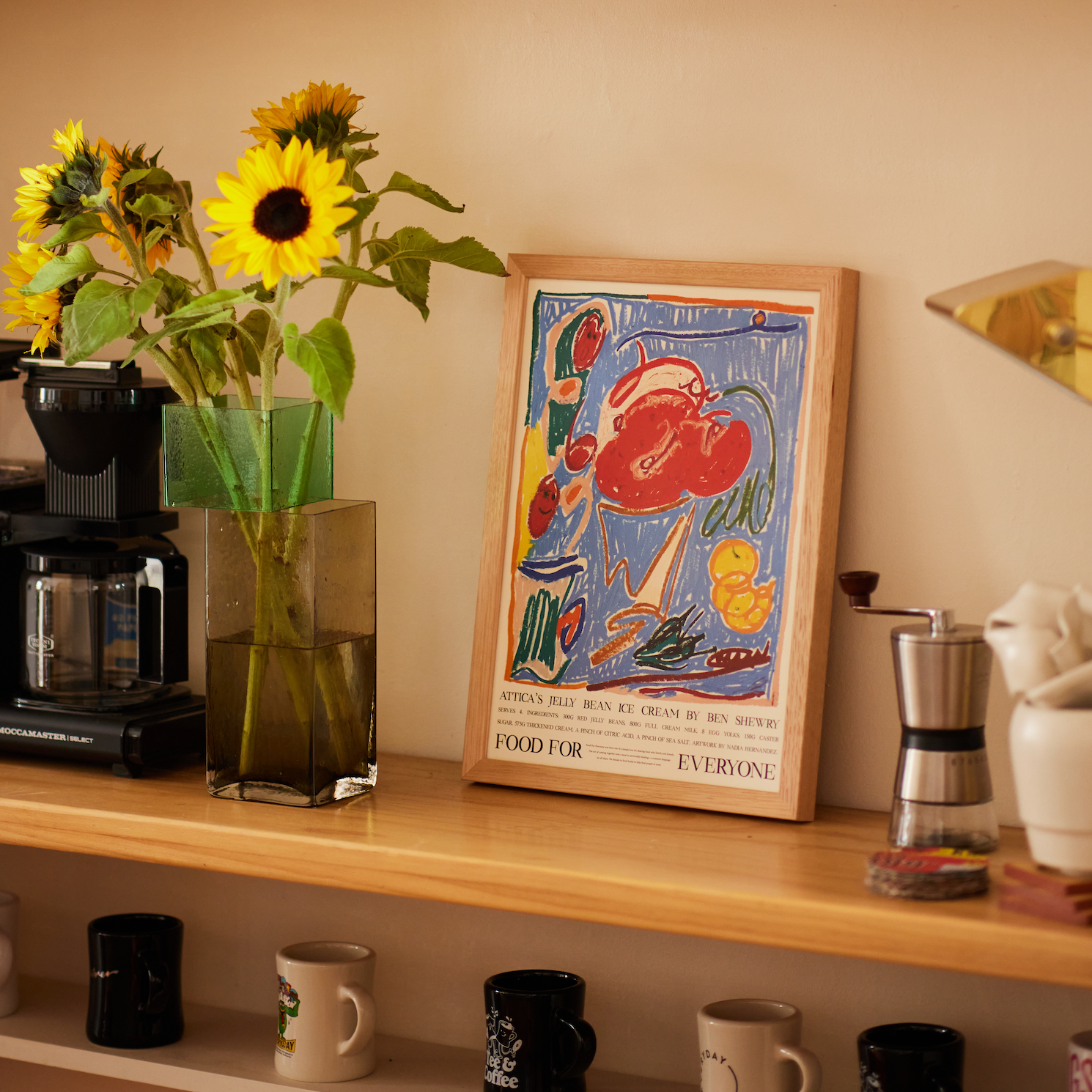 The Poster - Attica's Jelly Bean Ice Cream
Nadia's portrayal is an ode to the ingredients and process, dancing together like characters in a story book, colliding in the center in the form of a luscious red cone.