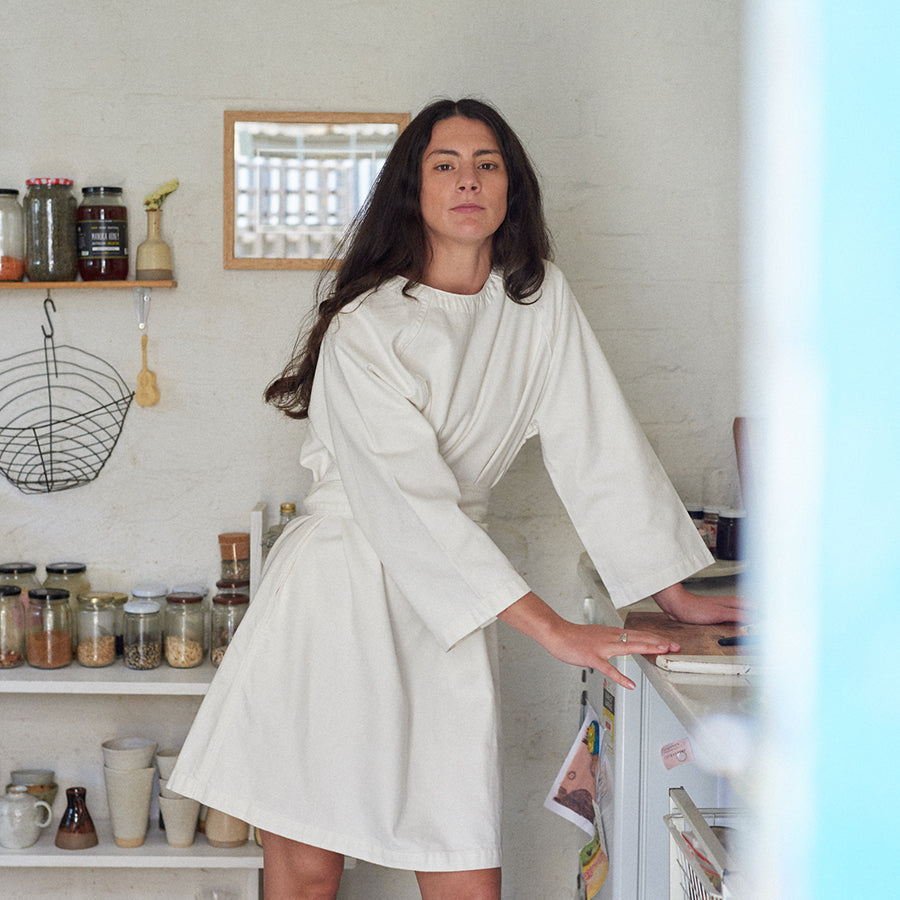 Lauren Cassar
lutruwita-based artist, founder of Mirador, mother and art therapist, Lauren Cassar forms a visual and conceptual language in an attempt to find footing amongst a repetitive, mundane home amidst the raw.
Lauren's intimate work contemplates the meeting of two contrary experiences – the domestic and the wild – in pursuit of a more balanced, grounded and connected way of being. With a visceral practice that subsumes experimentation across various material explorations, Lauren's work appears at once in motion, yet pauses on the simple, instinctual practice of nesting.
Lauren lives in the southern part of lutruwita with her partner Will and little son Rui.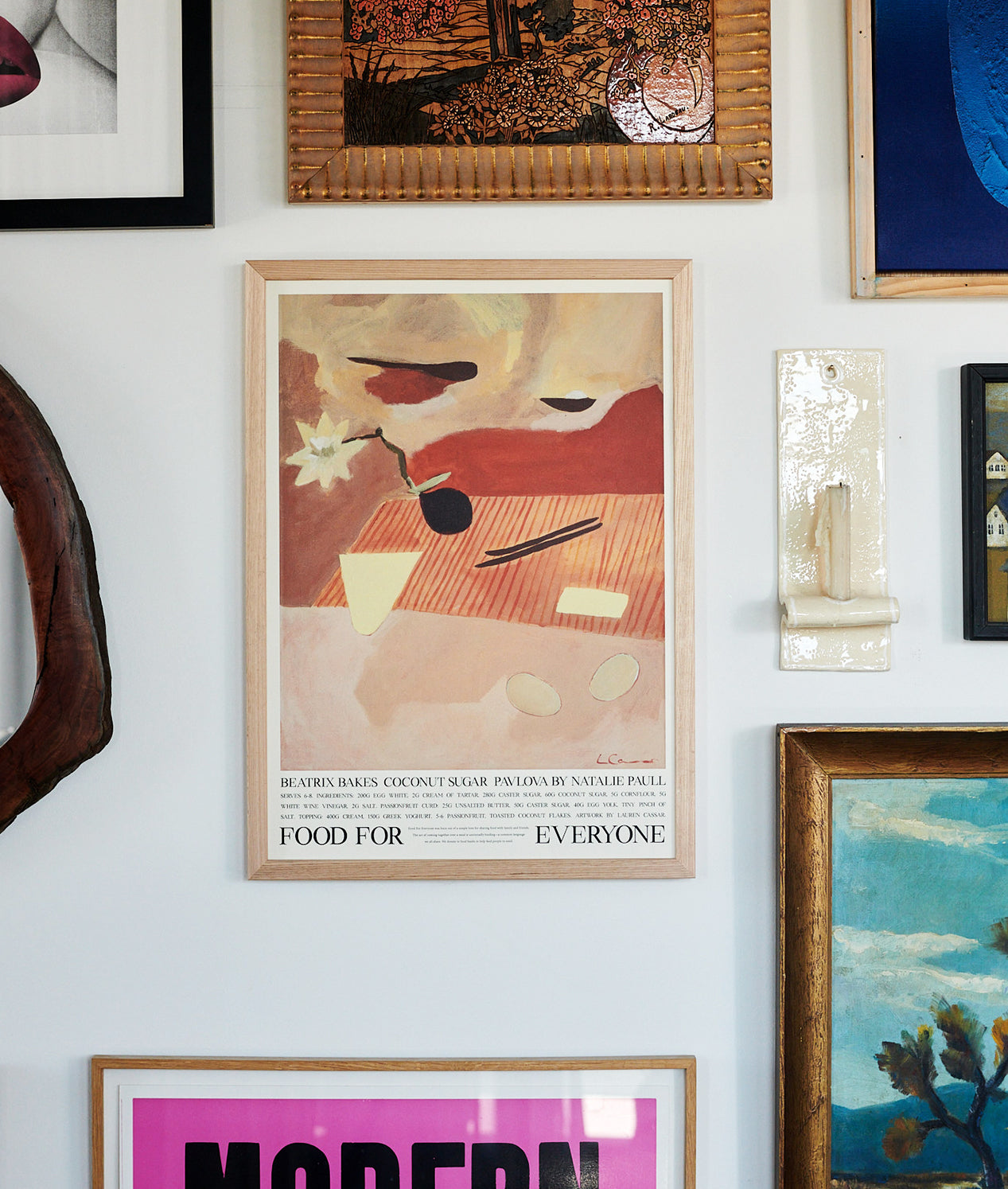 The Poster - Coconut Sugar Pavlova by Natalie Paull & Lauren Cassar
Capturing the dreaminess and warmth of the holiday seasons, this is Coconut Sugar Pavlova by Beatrix Bakes' Natalie Paul, envisioned by painter Lauren Cassar. Lauren imagined a festive buzz in the air, as pavlova is a celebratory dessert first and foremost, and the blissful exchange between loved ones floating through a summer day. For Nat, she was always first in line, holding up a plate, right in front of a billowy pavlova adorned with sweet fruits. Her recipe introduces the complexity of coconut sugar – bringing a deep, malted savoury flavour and tilting it from basic vanilla towards tropical.