Billie Justice Thomson
Billie Justice Thomson is a mid-career visual artist based in Tarntanya-Adelaide. She studied painting at UniSA before moving to Melbourne in 2011 where she established a successful studio practice.  Billie returned to Adelaide in 2016 to raise a family and focus on her career. Her work explores nostalgia and sentimentality through memorialising common objects, iconic Australian imagery, drinks and food. Painting directly on perspex Billie produces artwork that pops with joyful energy and offers a meditative appreciation on the small day to day miracles of existence.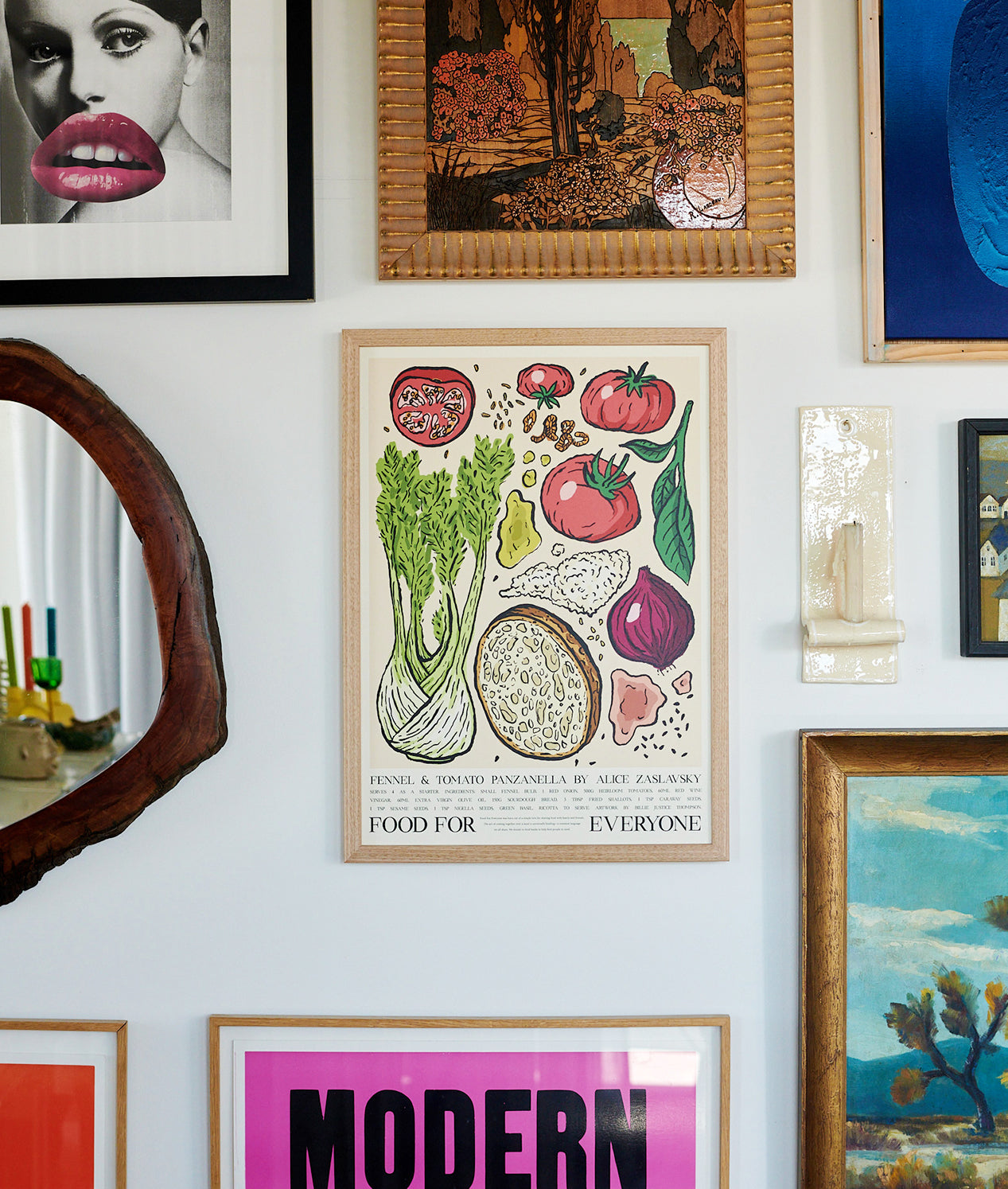 The Poster - Fennel and Tomato Panzanella by Alice Zaslavsky & Billie Justice Thomson
Bright, bold, and bursting with energy is exactly how you would describe both Alice Zaslavsky herself and Billie Justice Thomson's graphic artworks. Imagine you've come home from the market on a Saturday laying out all the ingredients to make a vibrant Fennel and Tomato Panzanella with your copy of In Praise of Veg open on the counter—that's exactly what Billie did as she approached this piece.