Eytan Messiah
Eytan Messiah has developed modes of storytelling through interests in written and visual languages. Underpinning his current practice is the translation of myth referencing ancient figures, colonial paintings, folk art and early Staffordshire figurines.
Completing a Bachelor of Fine Art at Sydney College of the Arts in 2003 and continuing on to a Masters of Teaching, Messiah has been an exhibiting artist and Art and Design educator for the last 18 years. His recent commission for an extensive ceramic tile mural in the newly opened HER Rooftop Bar in Melbourne's CBD explored the histories and mythologies of the 1903 building and the personalities involved. Since then he was the Artist in Residence at Rae's on Wategos, developing a body of work in ceramics and painting a large mural in the Penthouse Suite.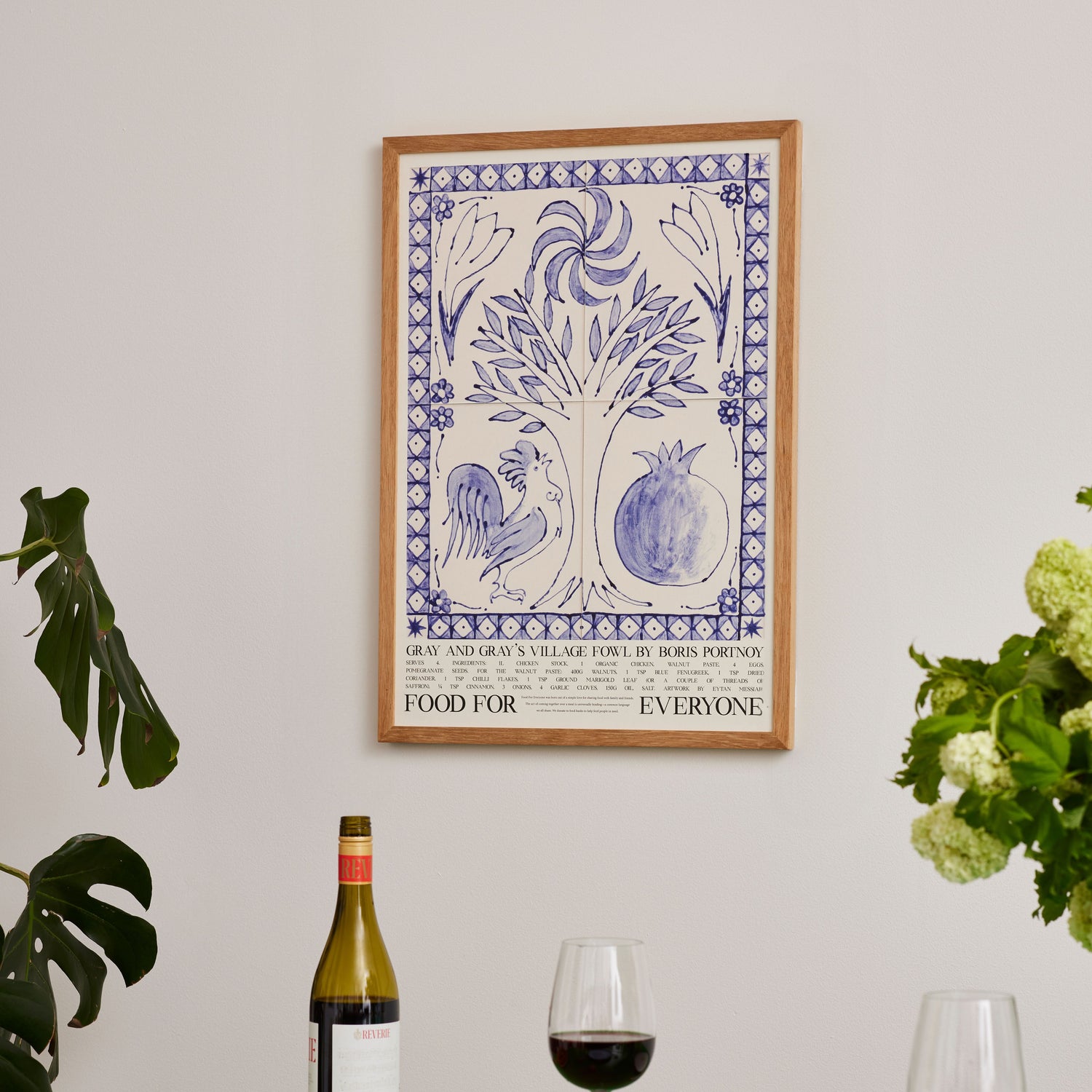 Georgian Village Fowl
Hailing from Georgia, this wholesome dish is served as the centrepiece of a festive family meal. Artist Eytan Messiah looked to Georgian folklore for inspiration, and found it in 'lurji supra' — a traditional Georgian tablecloth that symbolises the cultural importance of feasting. Working on white ceramic tiles adorned with deep-blue glaze, Etyan has centred the key ingredients: the rooster, pomegranate, and walnut tree underneath the all important 'borjgali', the Georgian symbol for the sun.