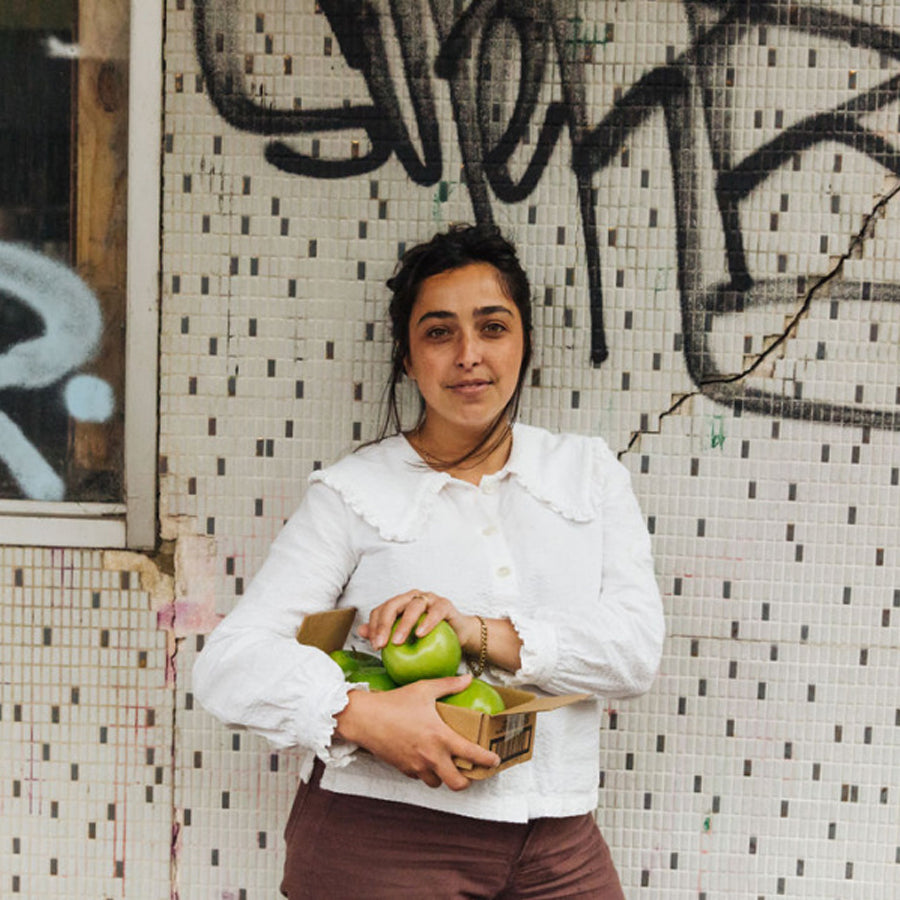 Ellie Bouhadana
Ellie is a self-taught chef, influenced by her Moroccan, Israeli and Eastern European background. She currently works at restaurant and wine bar Hope St Radio as head chef, curating seasonal menus with familiar flavours, like her iconic fluffy focaccia, handmade pastas and chantilly cream desserts topped with stewed fruits.


She also hosts her own pop-up pasta events, private dinners and her much-loved Instagram account Ellie's Table.


Portrait Photo credit: Stephanie Stamatis for Broadsheet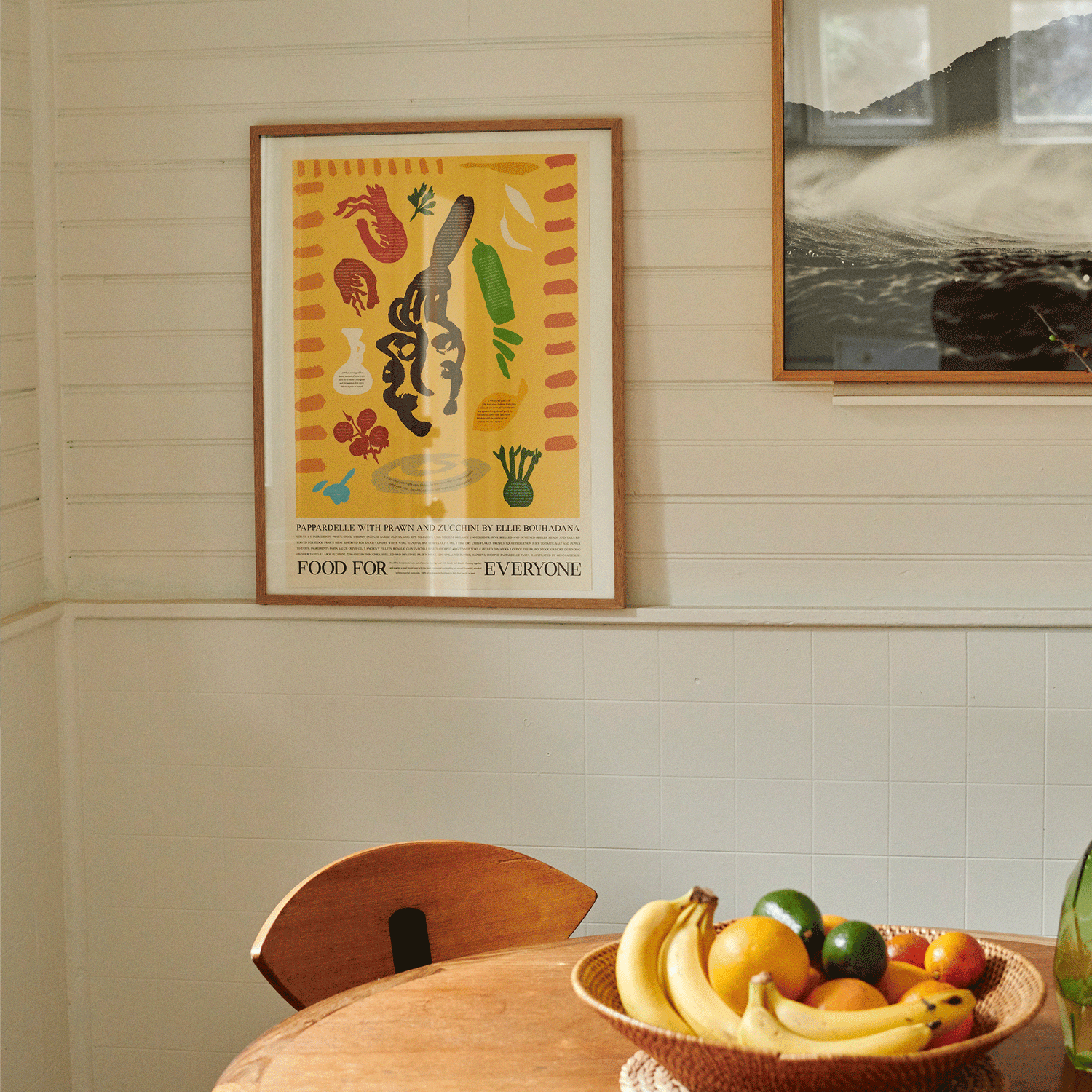 The Poster
Ellie shared a delicious pasta recipe with us —tangled strands of golden pappardelle entwined with prawns and burst cherry tomatoes.