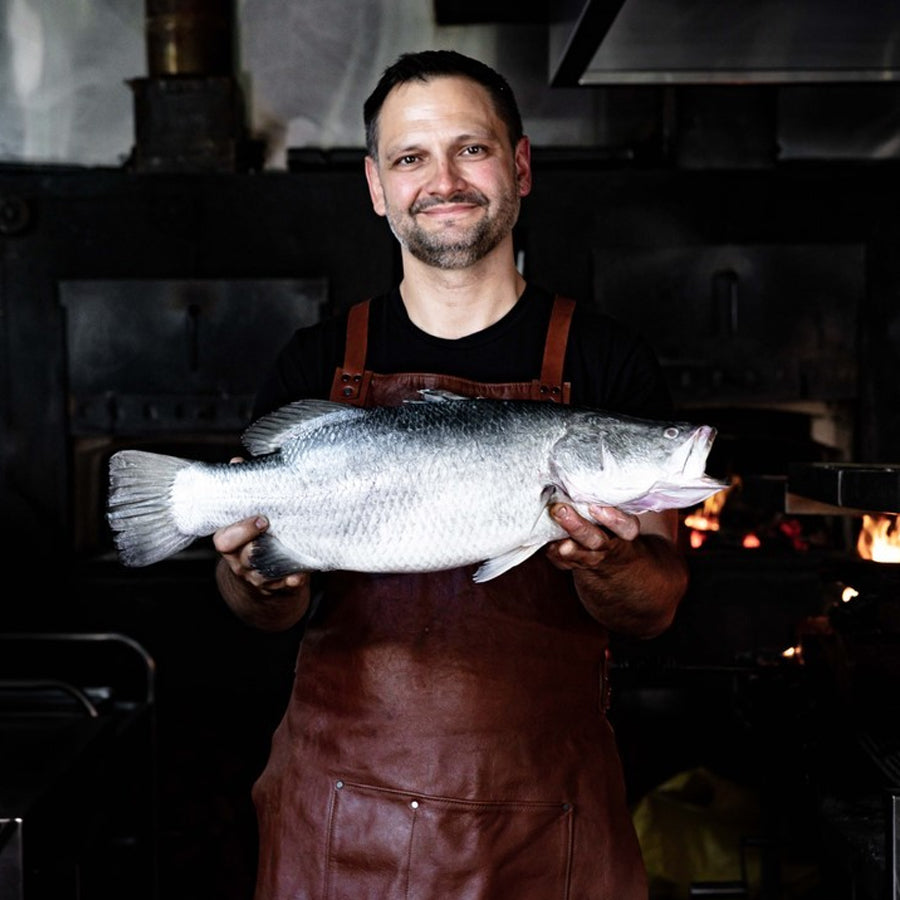 Lennox Hastie
Lennox Hastie is fascinated by fire. He spent his early career working at Michelin Star restaurants in the UK, France and Spain and following these stints he sought out Victor Arguinzoniz in Basque Country, the owner and chef of Etxebarri, a small asador with a strong tradition of wood fired grilling. Together with Victor, Lennox turned Etxebarri into one of the World's Best 50 restaurants, winning praise from culinary icons including Rick Stein and the late Anthony Bourdain. 
Lennox now runs Firedoor in Sydney, where he cooks everything (everything – including salads) solely over woodfired grills. In 2020, Lennox and Firedoor featured in the premiere episode of Netflix's Chef Table: BBQ and he also took home the prestigious Citi Chef of the Year award.
Follow
Lennox
and
Firedoor
on Instagram.
Portrait Photo Credit
: Firedoor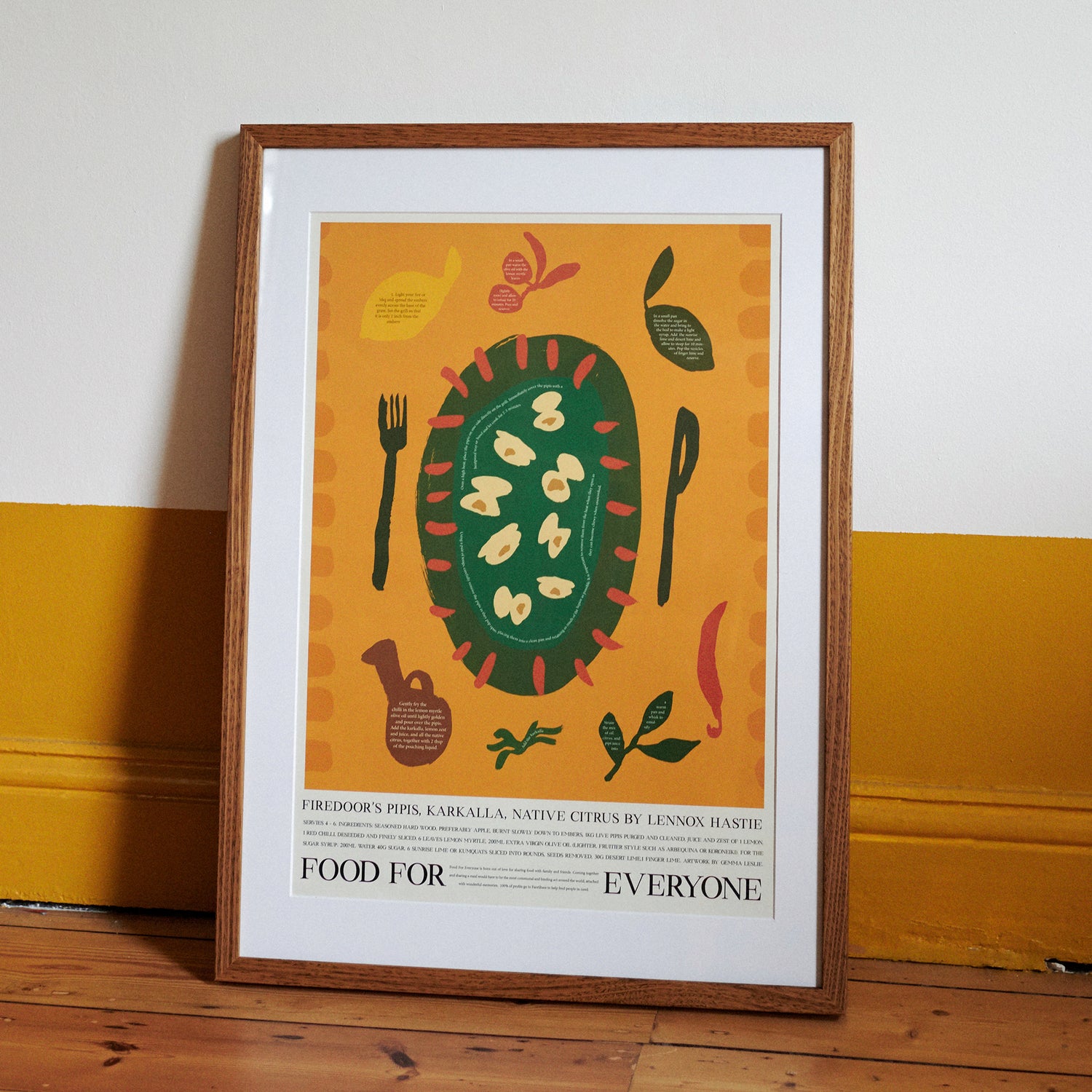 The Poster
Lennox has shared a dish straight from Firedoor's menu for Pipis, Karkalla and Native Citrus. Bright, zesty, salty and juicy flavours complement the delicate sweetness of the pipis that burst open of the woodfire grill. You can buy Lennox's poster here.