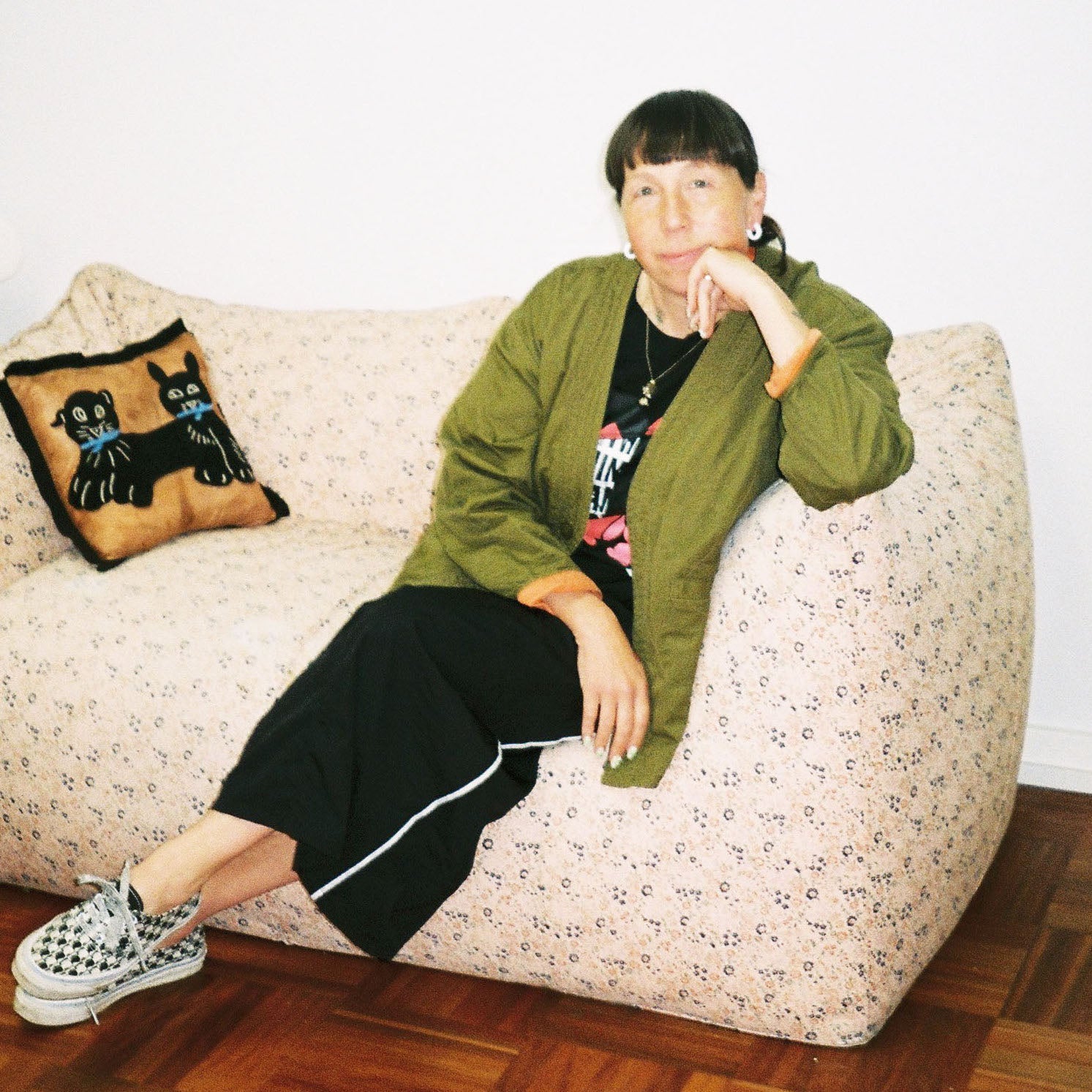 Beci Orpin
Beci Orpin is a multidisciplinary artist, designer and author based in Melbourne whose broad practice is united by a signature application of colour, shape and optimism. 
Across her 25 year career, Beci has remained committed to exploring art as a vehicle to form community. Many of her proudest achievements have been in the not-for-profit space, collaborating on projects with Asylum Seeker Resource Centre, Water Aid, Children's Ground, VICSEG and Save the Children.
Her shared Brunswick studio was specifically established in 2022 to serve as a gathering point for the next generation of creatives to come together, collaborate, explore and further understand how beautiful work can help us build beautiful lives.
Mali Bakes' Matcha Chiffon Roll
Artist Beci Orpin's work celebrates women who create, in her signature application of colour, shape and optimism that has made her an Australian icon and industry legend. Here, Beci has depicted the beautiful ingredients of Mali Bake's Matcha Chiffon Roll while capturing the most essential element of the recipe, Patti herself.