Alison Roman
Alison Roman is a New York–based cook, writer, and author of the New York Times bestselling cookbooks Nothing Fancy, Dining In and most recently Sweet Enough.
She is the creator of a YouTube series called Home Movies, and the author of a bi-weekly newsletter titled A Newsletter. 
In a previous life, Alison was a classically trained pastry chef and after having worked in restaurants, pivoted to food writing, home cooking, and recipe development for publications like Bon Appetit and The New York Times.
Alison's recipes have become so renowned they are often referred to as simply #TheCookies, #TheStew and #ThePasta cementing their legendary status in home kitchens.

Portrait Credit - Chris Bernabeo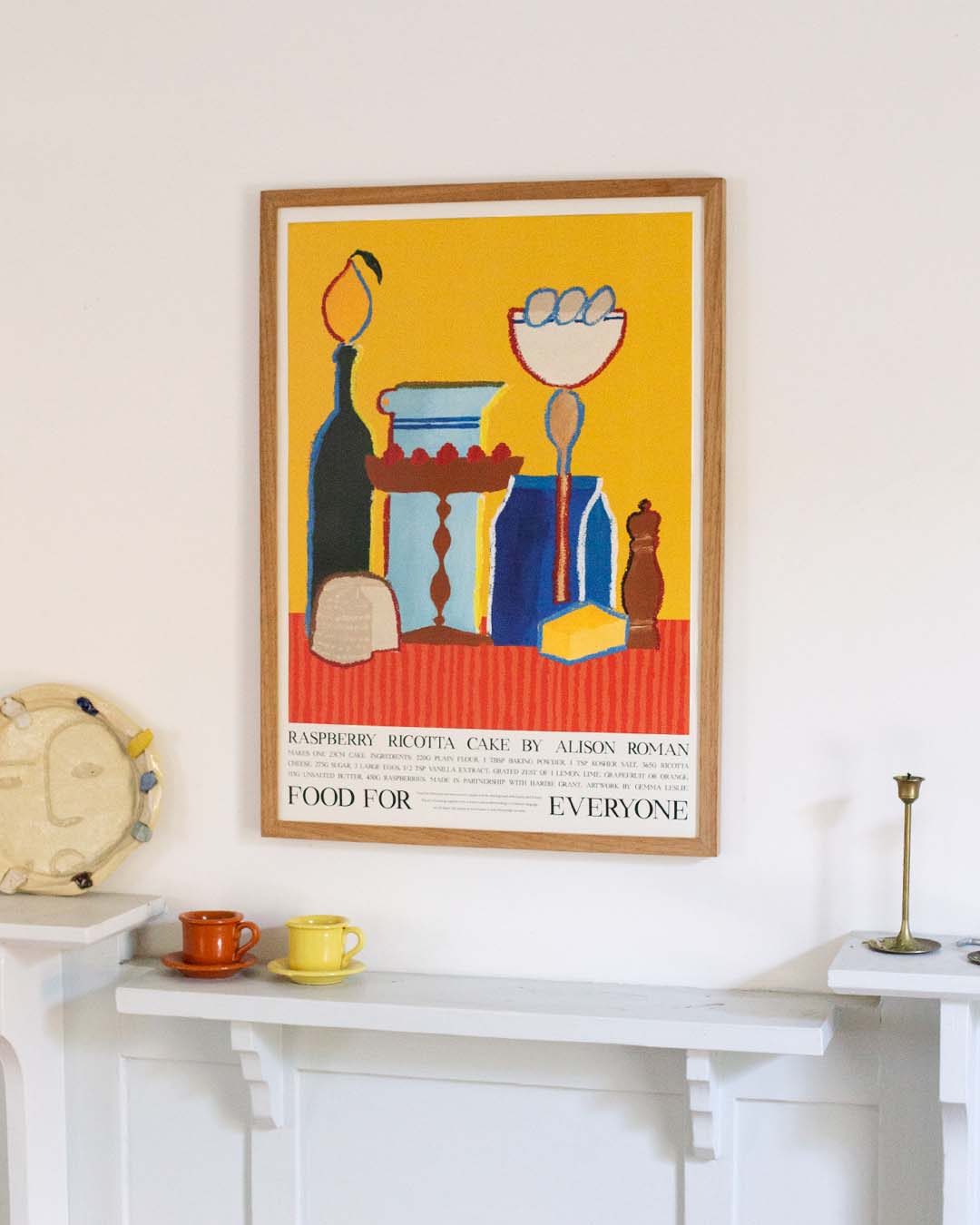 The Poster - Raspberry Ricotta Cake
Dubbed 'the cake that started it all', Alison's Raspberry Ricotta Cake ignited her love affair for simple cakes. It's one-bowl ease, unfussed nature, and spectacular adaptability makes this cake the perfect example of just how magical baking really is. Straight from the pages of Alison's most recent cookbook Sweet Enough, this poster was made in partnership with Hardie Grant.