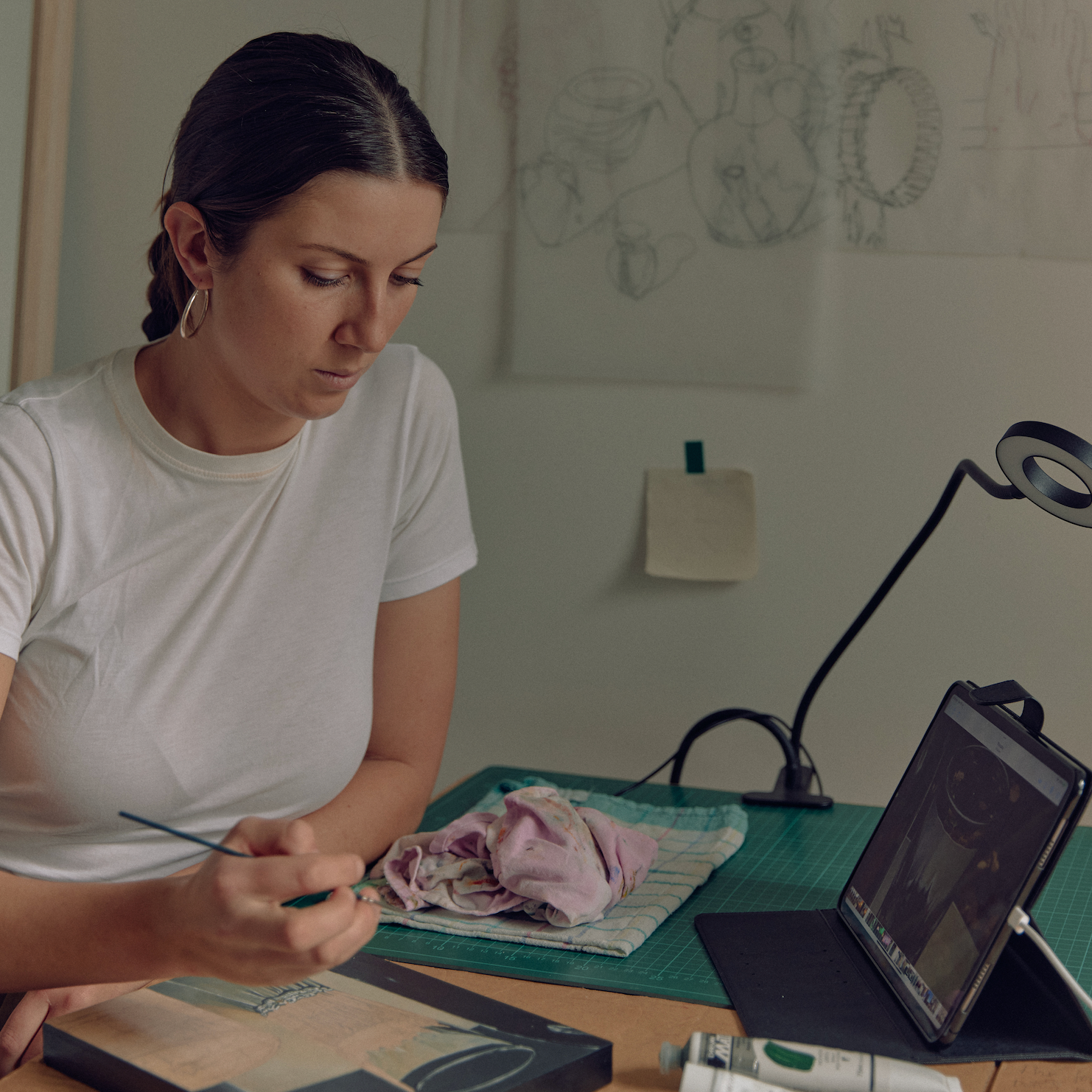 Rose Goodchild
Rose Goodchild is a Melbourne-based painter who creates realistic paintings using the pointillism method. She spends her days growing produce as a kitchen gardener and the remainder of her time working on her art practice. Her art aims to highlight the intricacies of the objects and settings that surround us in everyday life.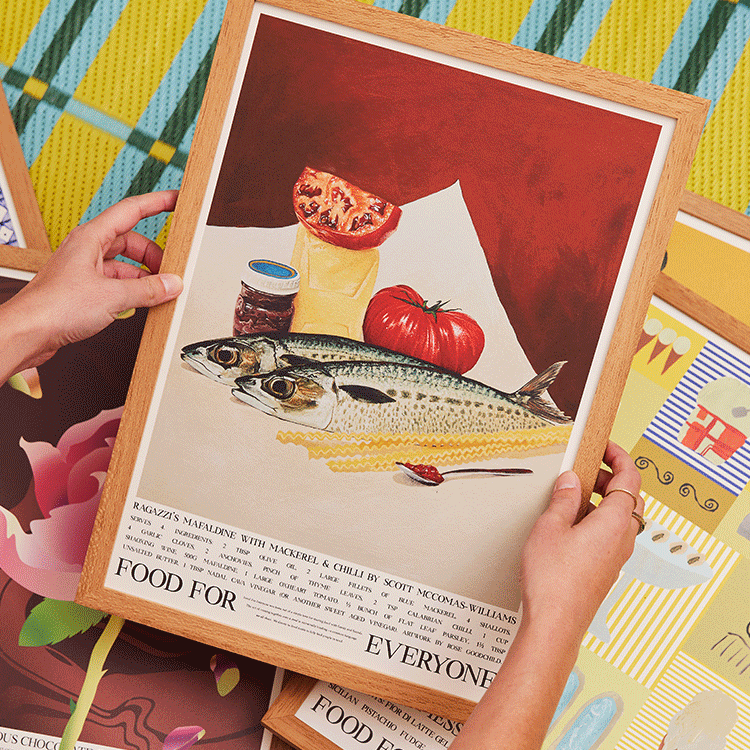 Ragazzi's Mafaldine with Mackerel and Chilli
Using pointillism techniques, artist Rose Goodchild has depicted an artful gathering of ingredients, conjuring the anticipation of them being transformed into something truly memorable. This Italo-Spanish dish comes from chef-owner Scott McComas-Williams of Ragazzi, a romantic wine and pasta bar in Sydney. Scott was inspired by an Andalusian sauce that he fell in love with during his stint cheffing in the south of Spain — it's been on the menu since day one and keeps finding its way back.