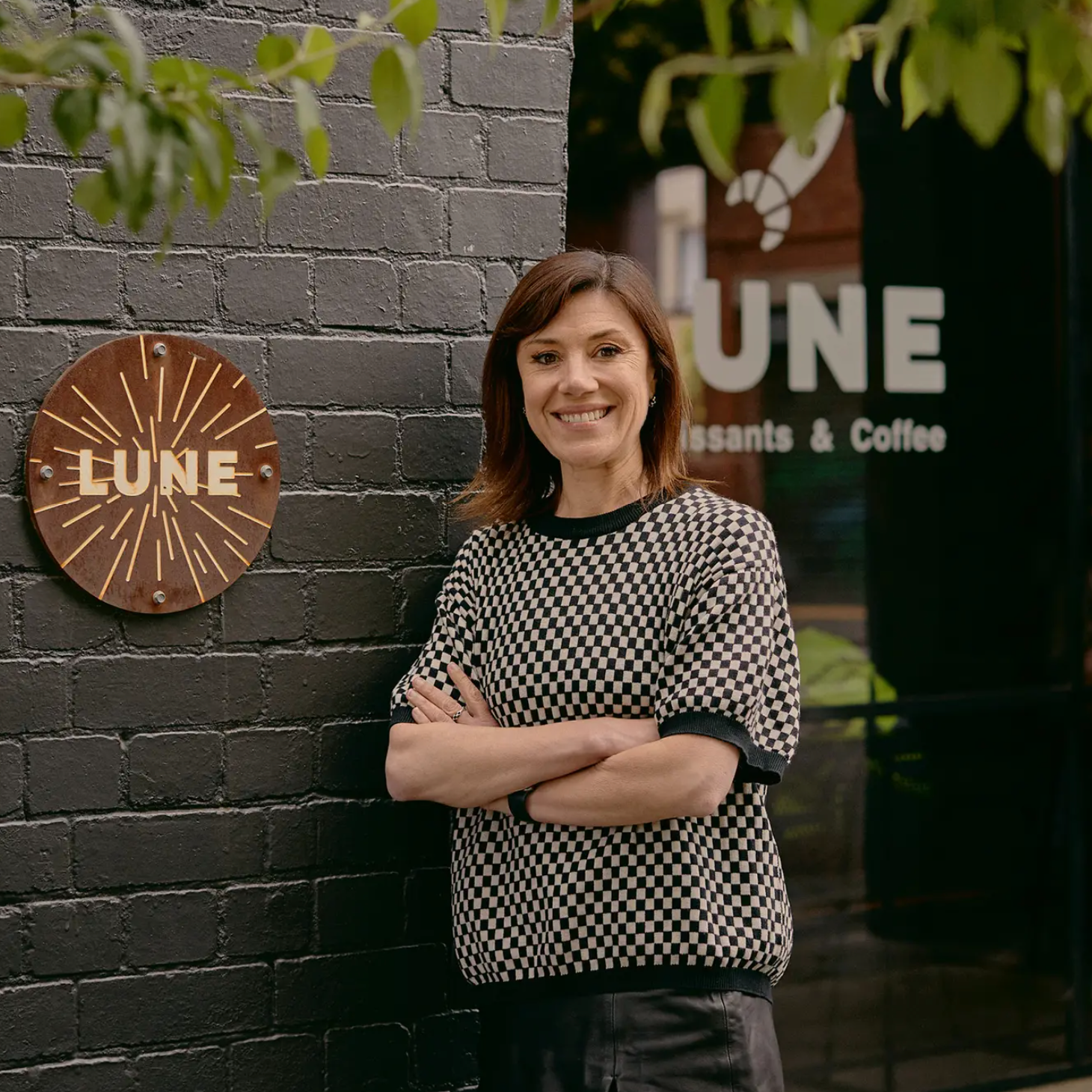 Kate Reid
Kate Reid wasn't always a baker – far from it, in fact. After studying Aerospace Engineering at university, she followed her lifelong passion for Formula 1 racing and became an aerodynamicist for the Williams F1 team in the UK in the mid-2000s.
In 2008, though, she wanted to change direction, and returned to her native Melbourne to find her new niche – pastry. After working in the cafes and bakeries of Melbourne and a stint in Paris, she knew that she wanted to create something perennially popular, and take her skills to a new level, and so, Lune Croissanterie was born.
Since opening Lune in 2012, it's gone from a one-person show to a five-site bakery with queues around the block from dawn and The Cube, where Kate and her 120-strong team develop regularly changing recipes.
Photo - Amelia Stanwix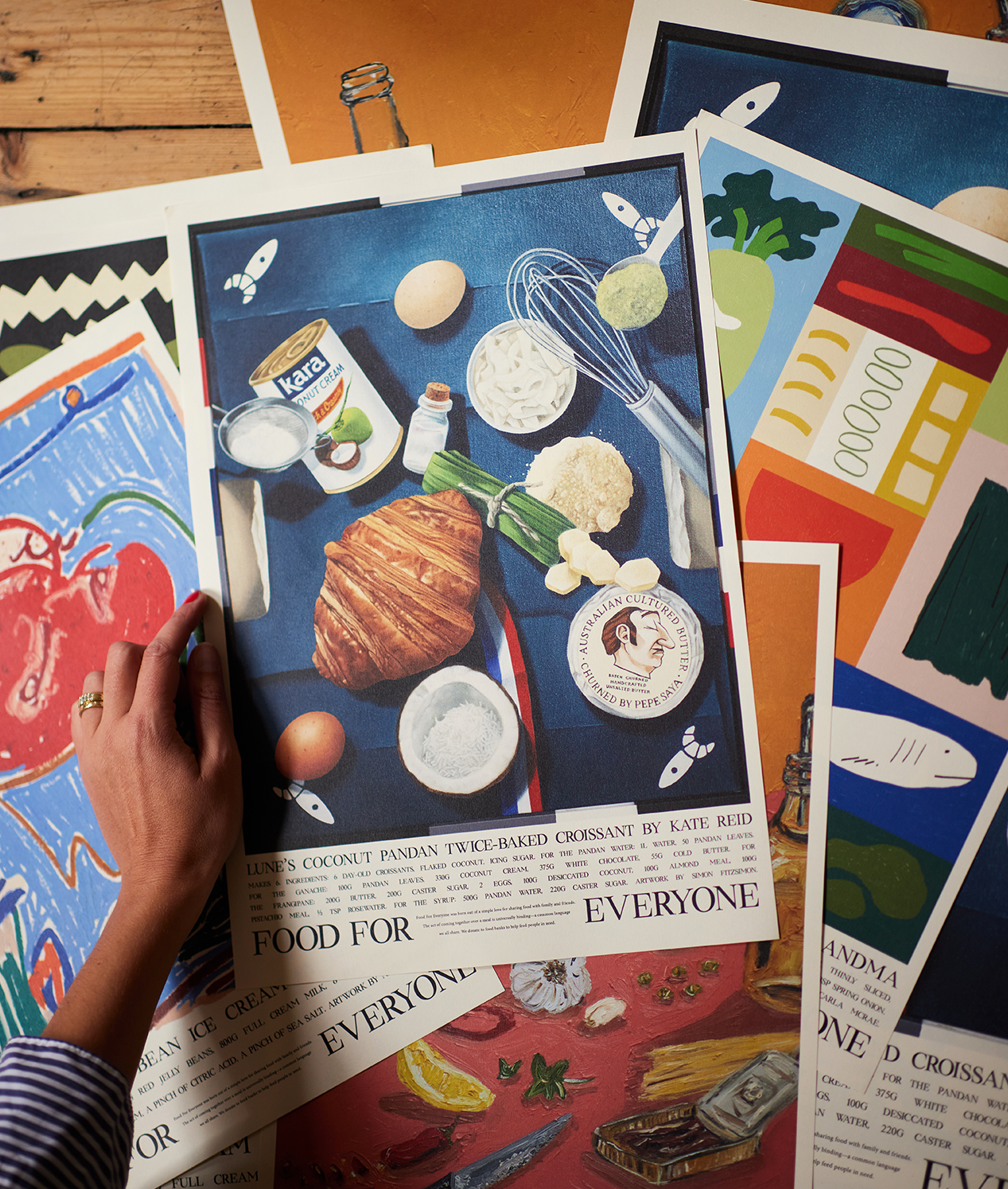 The Poster - Lune's Coconut Pandan Twice-Baked Croissant
A dedication to precision and innovation is what propelled Kate Reid to create Australia's best croissants — each pastry they create is a work of art in itself containing thousands of delicate layers made from the finest ingredients.