Natalie Paull - Beatrix Bakes
Natalie Paull (aka Beatrix Bakes) was born to bake. Her first solo cooking adventure was a butter cake she made from scratch when she was seven years old. It was her sweet thunderbolt. By eighteen she was an apprentice chef that kept gravitating towards the pastry section…besotted by all things sweet. Nat is inspired by the honest cakes of Australian rural bakeries, classic European cakes and sweet American traditions. She loves tarts and nuts and seasonal fruit. If it's sweet, then she's into it.
In 2011, Nat found a very small shop on a sunny corner of the suburb that she lives in. The logo she chose is two upright old-fashioned rotary beaters, which represent the call to arms baking has been for her all her life. In 2020, she released a bakebook Beatrix Bakes that gives away all the cakehouse secrets. If you teach someone to bake, they will cake forever.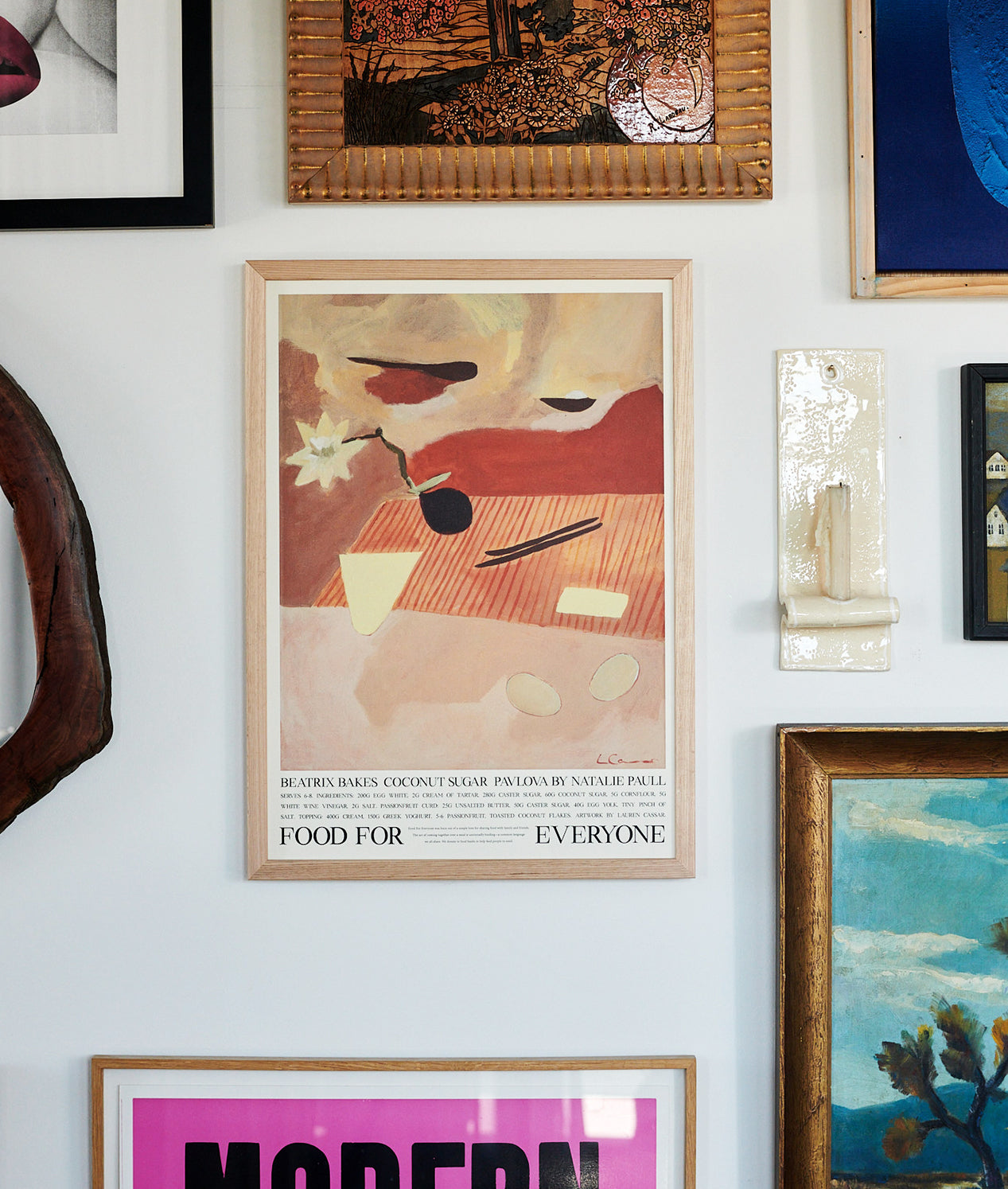 The Poster - Coconut Sugar Pavlova by Natalie Paull & Lauren Cassar
Capturing the dreaminess and warmth of the holiday seasons, this is Coconut Sugar Pavlova by Beatrix Bakes' Natalie Paul, envisioned by painter Lauren Cassar. Lauren imagined a festive buzz in the air, as pavlova is a celebratory dessert first and foremost, and the blissful exchange between loved ones floating through a summer day. For Nat, she was always first in line, holding up a plate, right in front of a billowy pavlova adorned with sweet fruits. Her recipe introduces the complexity of coconut sugar – bringing a deep, malted savoury flavour and tilting it from basic vanilla towards tropical.