Nigella Lawson
Nigella Lawson is an internationally renowned food writer and TV cook whose successful TV series have made hers a household name around the world.
In 1998 she wrote her first cookbook, How To Eat, The Pleasures and Principles of Good Food, and now has twelve bestselling books to her name, including her latest, Cook, Eat, Repeat: Ingredients, Recipes and Stories.
Nigella lives in London.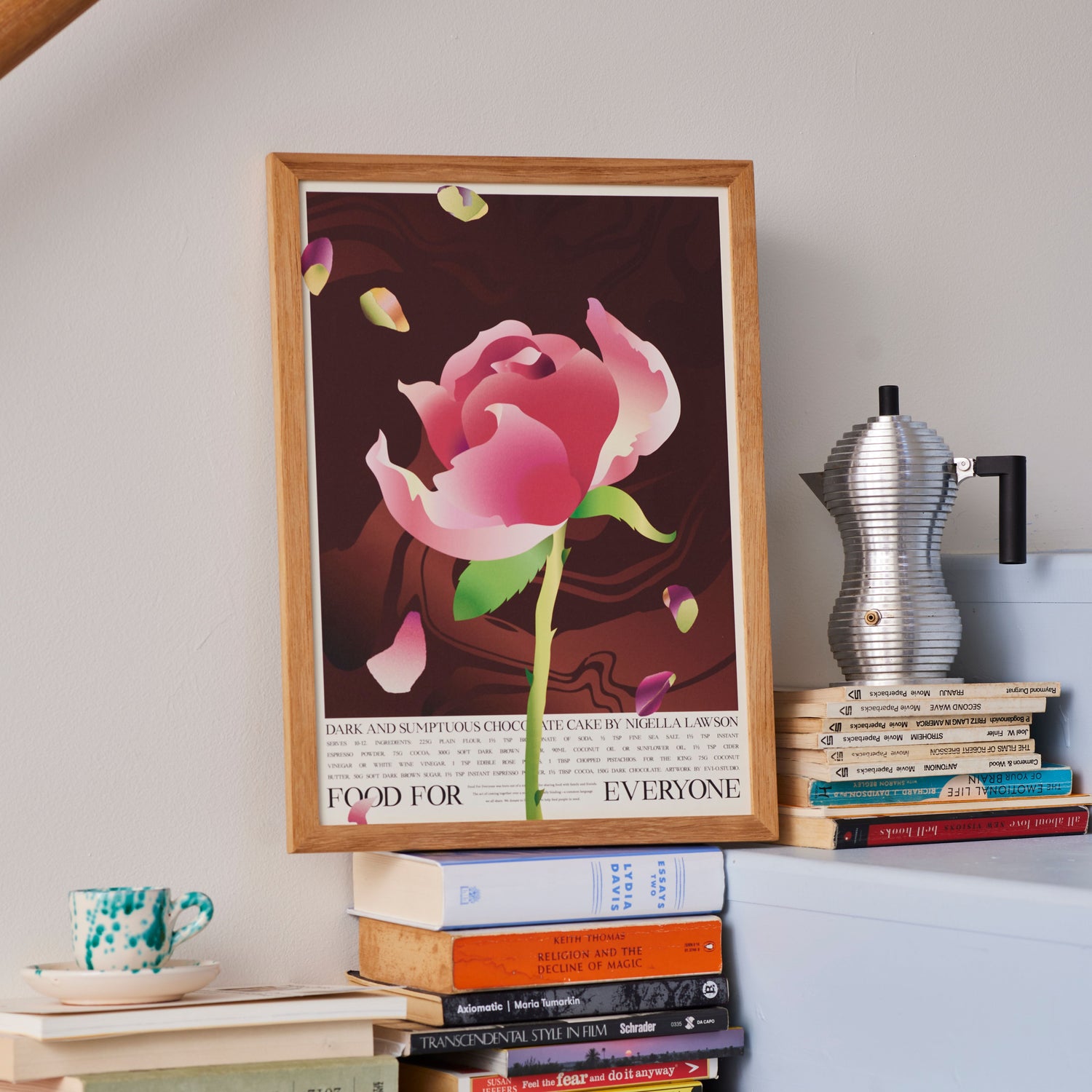 Dark and Sumptuous Chocolate Cake
When you think of Nigella Lawson, you think of decadence, beauty, and elegance. An essence perfectly captured in her recipe for a dark and sumptuous chocolate cake and artist Evi-O's interpretation of it.