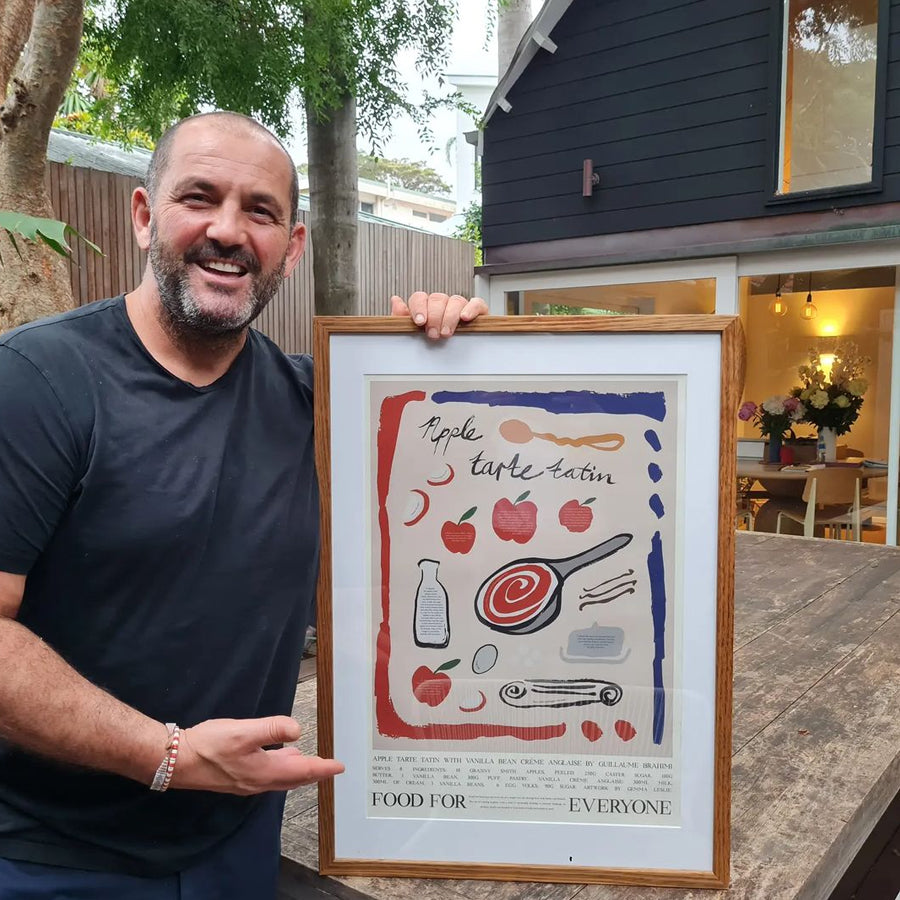 Guillaume Brahimi
Parisian-native, Guillaume Brahimi is one of Australia's most revered and celebrated chefs. Guillaume runs sleek bistros restaurants in Sydney, Melbourne, and Perth featuring meticulous and authentic French fare.
Guillaume earned his credentials at Aux Charpentier, La Tour d'Argent and Joel Robuchon's Jamin, then moved to Sydney in the 1990s where he rose to fame in the Australian culinary scene. In 2001, he took over Bennelong - the flagship restaurant based at the Sydney Opera House - and went on to win a swathe of accolades.
Guillaume is the host of SBS's food series, Plat du Tour which airs during the coverage of the Tour de France. Guillaume takes viewers on a tour of great French cooking during the 21 recipes that originate from different regions of France and correlate to the different Tour de France stages.
He has also authored two cookbooks Guillaume: Food for Friends and French Food Safari which was made into a television series on SBS.
The Poster
Guilaume's recipe for Apple Tarte Tatin is something you'd find on one of his menus at Bistro Guillaume – a staple of provincial French cooking elevated with a Vanilla Bean Crème Anglaise.