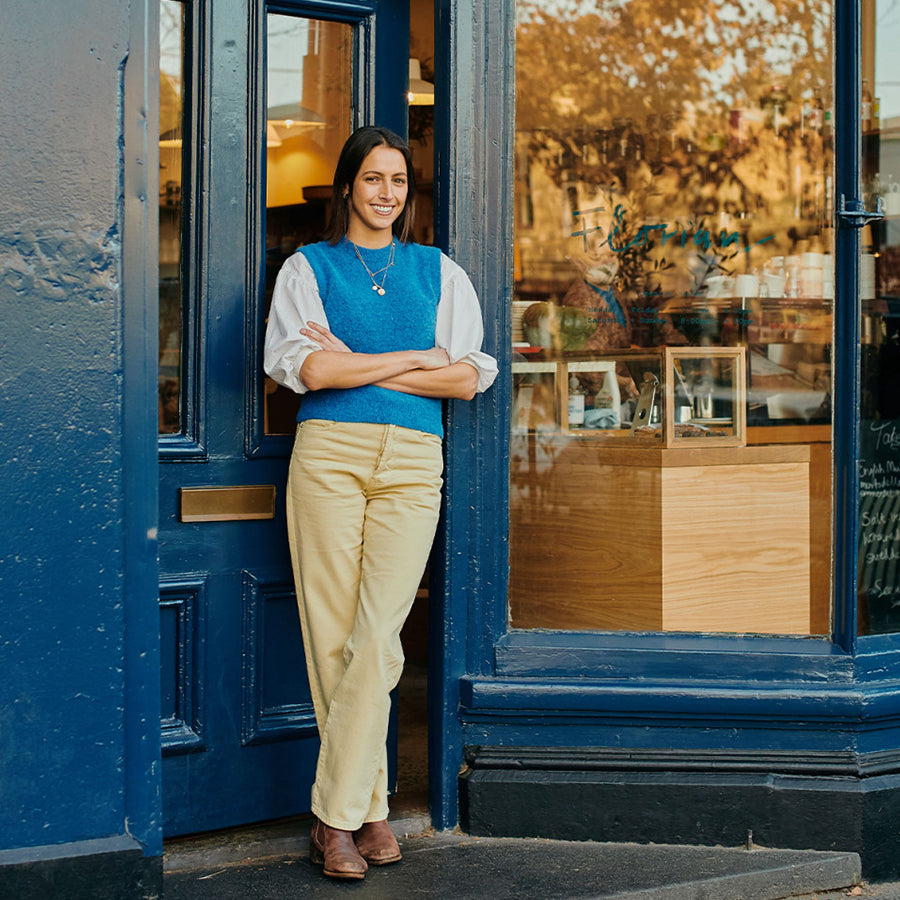 Dom Gattermayr
Dom was born in Melbourne to parents who both worked in hospitality. As a child she lived on top of her parents' cafe in South Melbourne where she learnt the in's and outs of cafes from an early age. Her cooking has never been about making things fancy or super inventive, it's more about the produce and making something that is nourishing and balanced, combining old and new techniques and recipes.

Florian, created by Dom and her friend Rose Richards, started from their shared passion for fresh, home-style simple cooking with European sensibilities and a focus on traditional cooking. Dom has learnt most of her cooking from her mum who is a chef but she credits her growth as a cook to travelling, working, reading, eating and all the people she's met along the way. 
Image Credit - The Design Files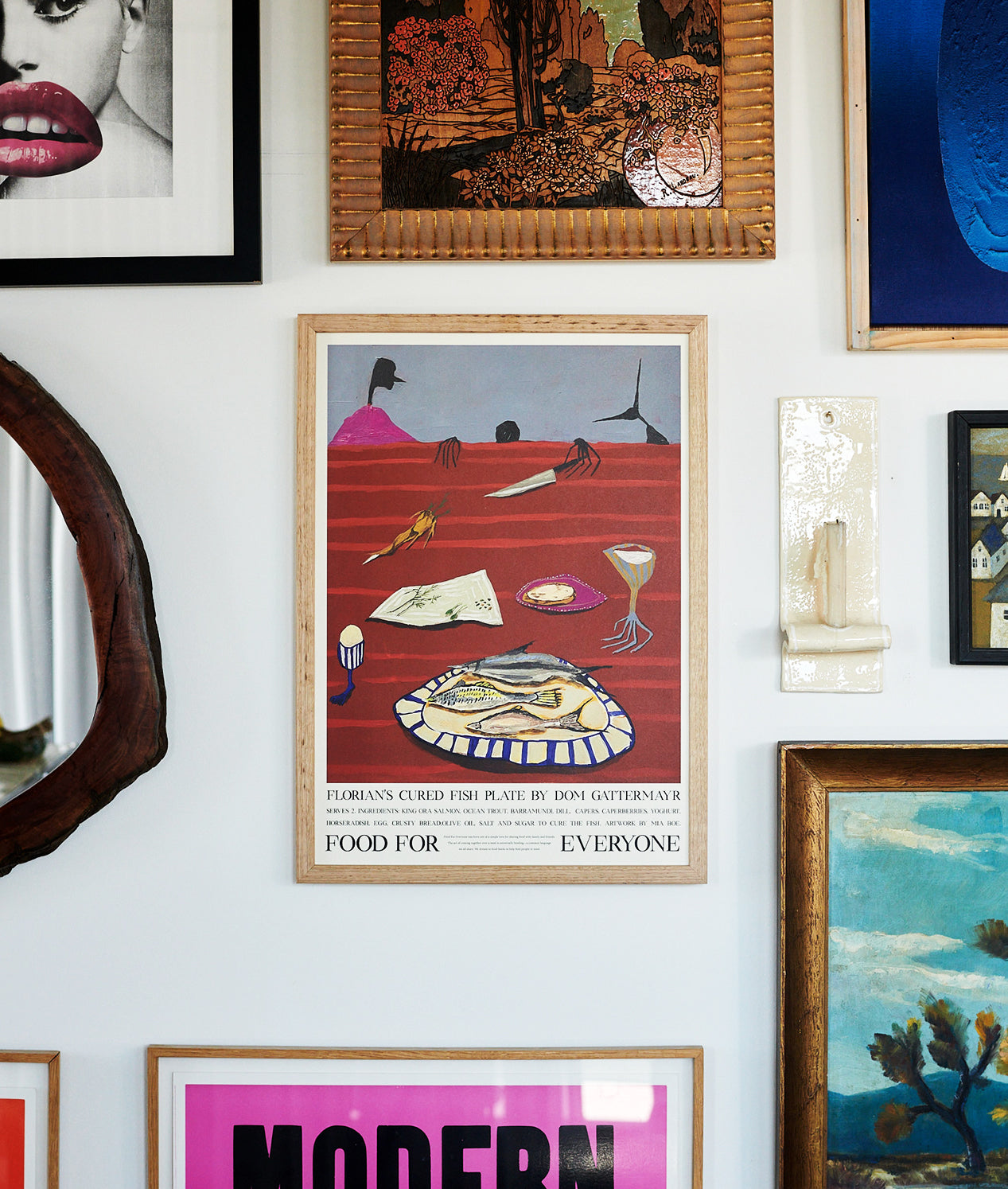 The Poster - Florian's Cured Fish Plate by Dom Gattermayr & Mia Boe
Cured fish is my absolute favourite. My grandma made salmon gravlax for special occasions. My sister and I would always devour it in fear of not getting enough... My mum taught me how to cure fish and now it's something I do all the time. This cured fish plate has drawn inspiration from the many Jewish delis in New York where I ate a lot when I lived there in 2018. I feel like there are few places to eat this type of food in Melbourne and I would say it's one of the dishes people have often travelled to Florian to eat. A scene inspired by Salvador Dali's cookbook that artist Mia Boe discovered in a bookshop decades ago. This is Dom Gattermayr's Cured Fish Plate—an iconic dish at her eatery Florian—dreamed up by Mia.