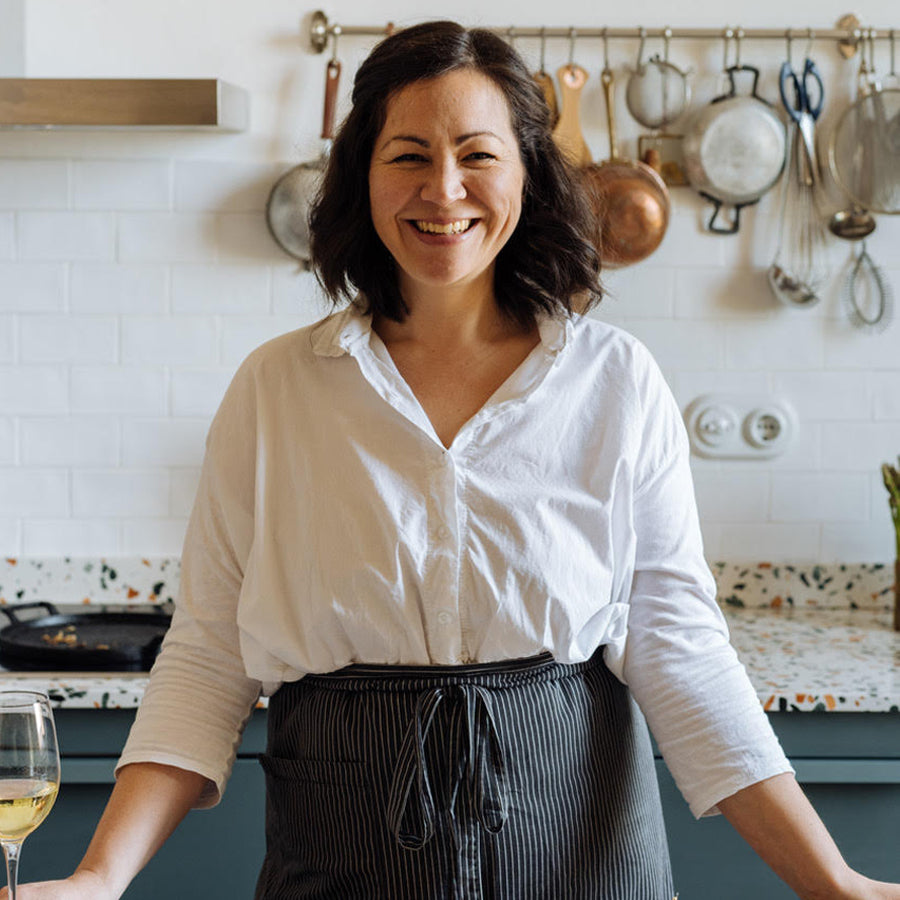 Emiko Davies
Hailing from Canberra, Emiko Davies is an Australian-Japanese food writer, photographer, and cookbook author based in Tuscany.
After graduating from art school, she ended up in Florence, Italy, in 2005 to study art restoration and fell in love with a Tuscan sommelier. They have recently renovated a new home in a charming hilltop village between Florence and Pisa.
 Emiko has written five cookbooks, Florentine: The True Cuisine of Florence, Acquacotta, Tortellini at Midnight and Torta della Nonna published by Hardie Grant. She recently released her fifth book on recipes and the history of Venetian cuisine, Cinnamon & Salt.

Portrait Photo Credit - Emiko Davies
The Poster
A recipe that is made for summer, Tagliolini Al Limone is a favourite in Emiko's family and a lifesaver on so many occasions — tired weeknights, impressing guests at dinner, an easy holiday meal.