Poached Pears with Lemon, Thyme & Cloves

5 MINS
|
40 MINS
|
SERVES 4

I have always been a big fan of poached pears. It's my go-to winter sweet recipe that I enjoy cooking for friends and family (or just myself!).

There are lots of different varieties of pears, I tend to gravitate towards the Beurre Bosc variety—they are lovely and sweet, juicy and firm, and hold together when they are cooked, plus they are so beautiful!

Lots of recipes call for rubbing the peeled pears with lemon so they don't oxidise and turn brown, but if you peel them just before you drop them into the pot, you won't have to bother with the lemon juice.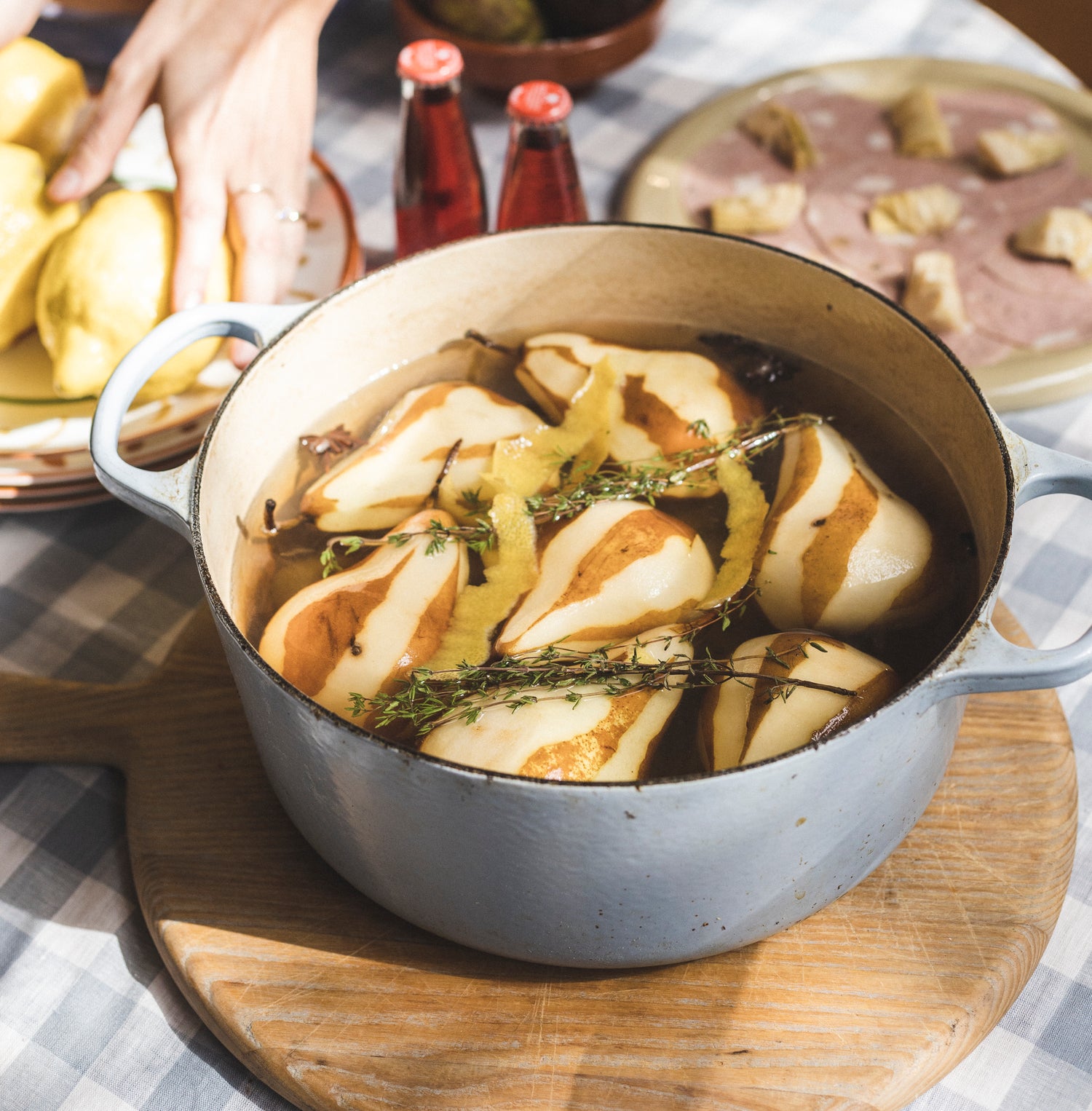 Ingredients
4 Pears (Bosc, Anjou, Bartlett etc.), peeled and cored
8 cloves
10 stems of thyme
1 cup brown sugar
Lemon or orange peel
1 tbsp butter
Steps
Fill a large pot with water (enough to cover the pears entirely) then add the sugar, lemon peel, thyme and cloves.
Bring to a simmer, mixing gently, until the sugar dissolves.
Carefully add the pears. They will float, but you can weigh them down with a plate or place a circle of baking paper over the top.
After 30 minutes of simmering, pierce the pears with a knife to test for tenderness.
Take the pot off the heat and remove the pears into a bowl.
Bring the syrup to a boil to reduce and thicken. Once thick, add a tablespoon of butter.
Serve the pears with a drizzle of syrup and good quality vanilla ice cream.