Handmade Tiramisu

30-40 mins
|
SET FOR 2 HOURS
|
Serves 8-10

Julia Busuttil Nishimura is a household name across Australia, a Melbourne-based cook, and author of two best-selling cookbooks. 

Julia's food is influenced by her Maltese heritage, Japanese family, and time spent living in Italy, with a focus on seasonality and home-style cooking.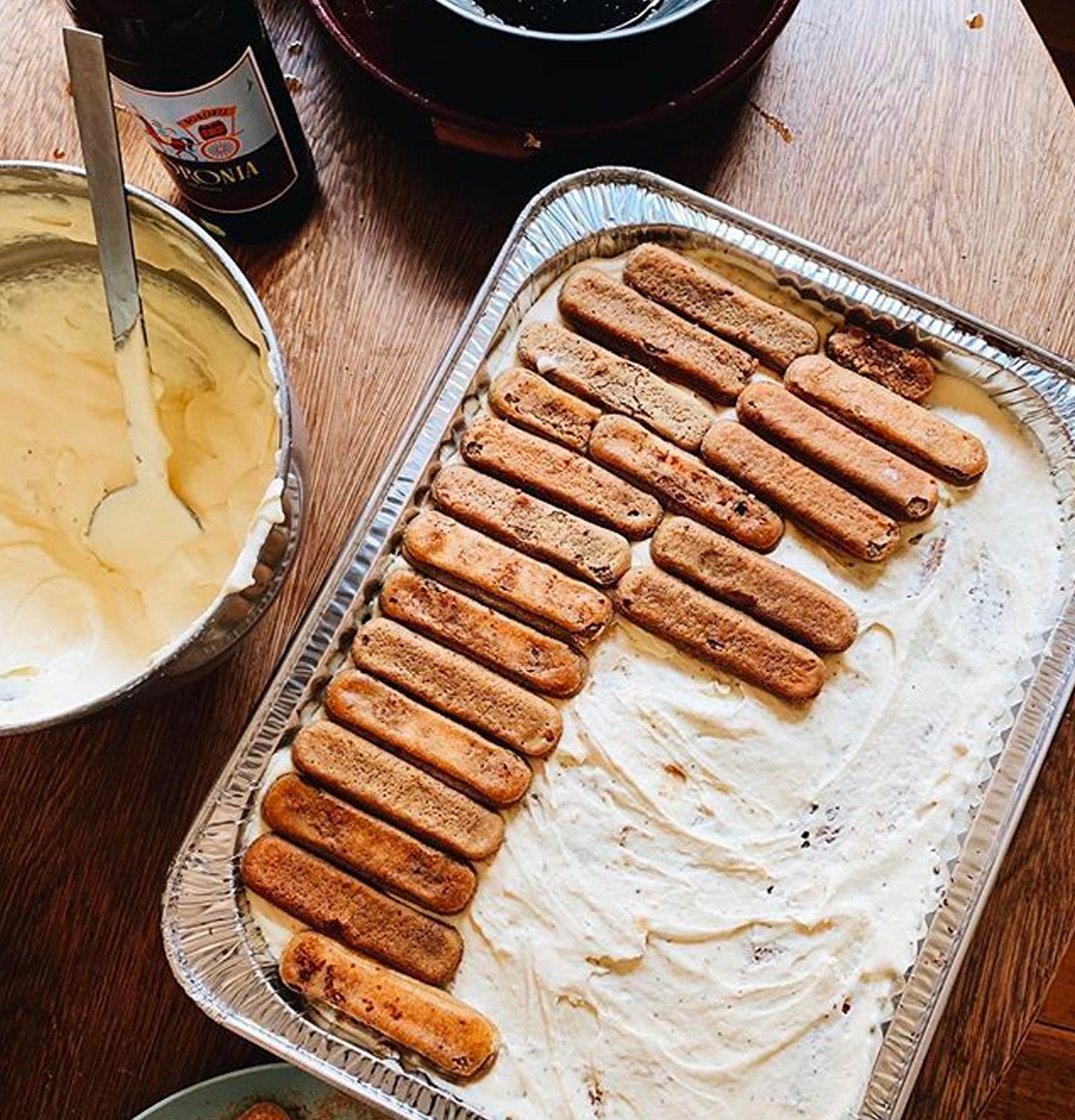 Ingredients
5 eggs, separated
120g (1/2 cup) caster sugar

500g mascarpone

Pinch of sea salt

30-40 Savoiardi biscuits

300ml espresso, cooled

80ml Marsala

Dutch-process cocoa powder or grated dark chocolate, for dusting
Steps
Using a hand whisk, electric beaters or an electric mixer fitted with a whisk attachment, beat the egg yolks with the sugar until pale and thick. Add the mascarpone and gently whisk in until combined.
In a clean bowl, beat the egg whites and salt to stiff peaks. Gently fold the egg whites into the mascarpone mixture a little at a time, being careful to keep the air in the mixture. Set aside.

Mix the espresso with the Marsala, adding a little water if it's too strong for your liking. To assemble the Tiramisù, spread just enough of the mascarpone cream to cover the base of your serving dish. Working with a few Savoiardi at a time, dip into the espresso mix for just a few seconds until the espresso has just soaked in – any longer and the biscuit will become too soggy. Place the soaked biscuits onto the cream in a single layer. Top with more of the cream, being more generous this time, and carefully spread to cover the biscuits. Repeat with the Savoiardi and then the cream again until all the Savoiardi and cream have been used, making sure the final layer is the cream. 
Place in the fridge to set for at least 2 hours before serving. This will ensure the cream and espresso-soaked biscuits meld together nicely. It will be even better the following day. Top with a little sifted cocoa or grated chocolate just before serving.