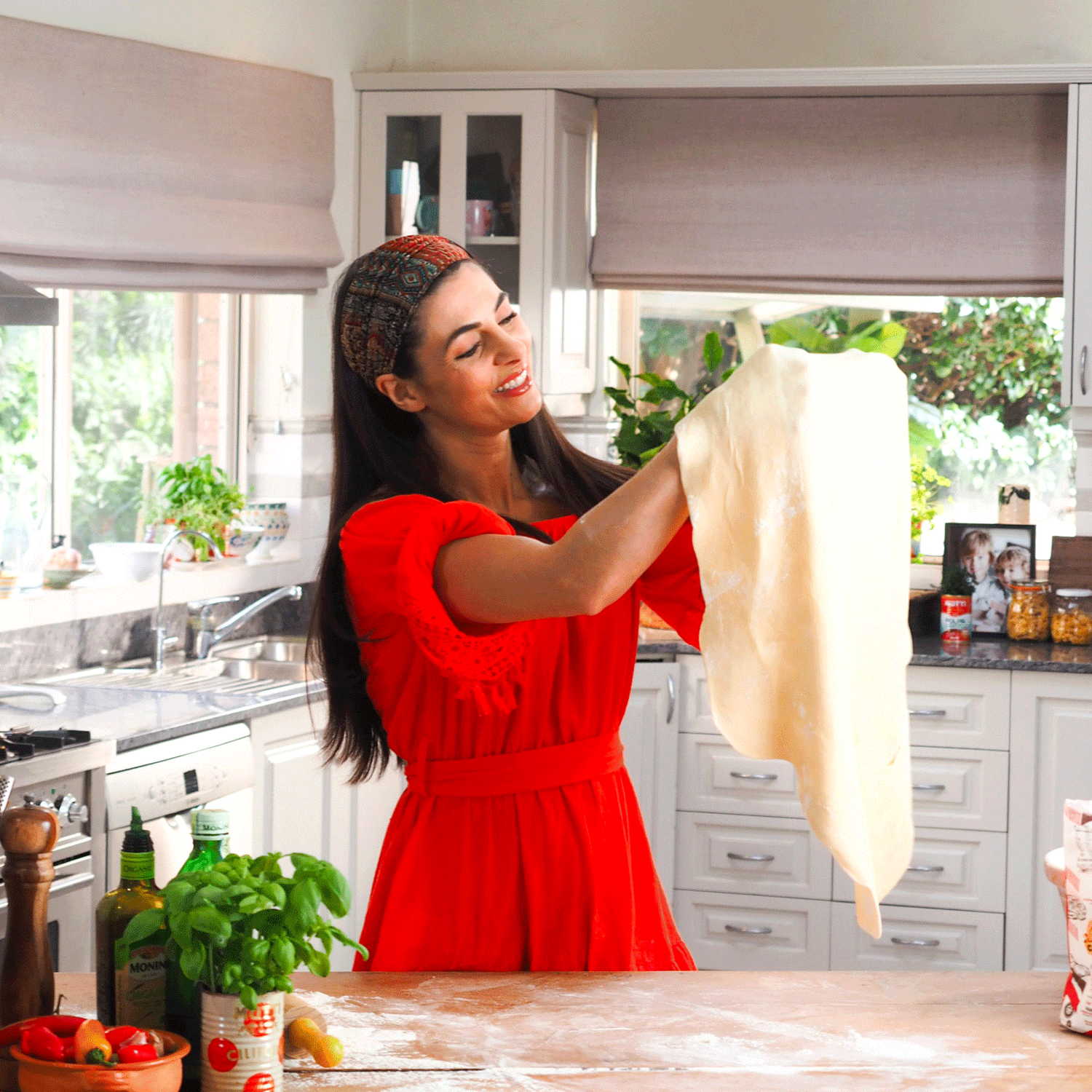 Silvia Colloca
Silvia Colloca is an Italian-born food writer, TV producer, host, actress and Opera singer. She has authored six cookbooks, Silvia's Cucina, Made in Italy, La Dolce Vita, Love, Laugh, Bake!, Simple Italian, and, most recently, The Italian Home Cook. Silvia is also a regular contributor to Delicious magazine since 2014 and has hosted several TV shows on Italian cooking.
Her passion is to share delicious recipes that have been passed down through her family for generations. Her food is traditional, authentic, simple, and embedded in the legacy of the hands of her mother and grandmothers.

Portrait Credit - TLN Media Group Inc
The Poster
Silvias recipe for Pizza Margherita embodies the Italian penchant for simplice flavours and quality ingredients.