Nuñez Rojas
Born in Azapa Chile, Veronica Altamirano Rojas Nunez is a painter whose work reflects a kind of anthropological research into her own ancestral connections to Africa or the newly liberated homelands of Chile. 
Rojas presents her audience with a creative journey through moveable, emotive and static art.
By balancing performance art and contemporary dance, Rojas portrays tangible feeling of a captured moment on to a medium. The end result being fluid and bold works of art with a unique story behind.
Nuñez uses her own body to create her art, dancing in front of the canvas as an expression of freedom, drawing fluid curves and lines. Nuñez worked and lived in Brooklyn, New York but currently lives in the hinterlands of Byron Bay.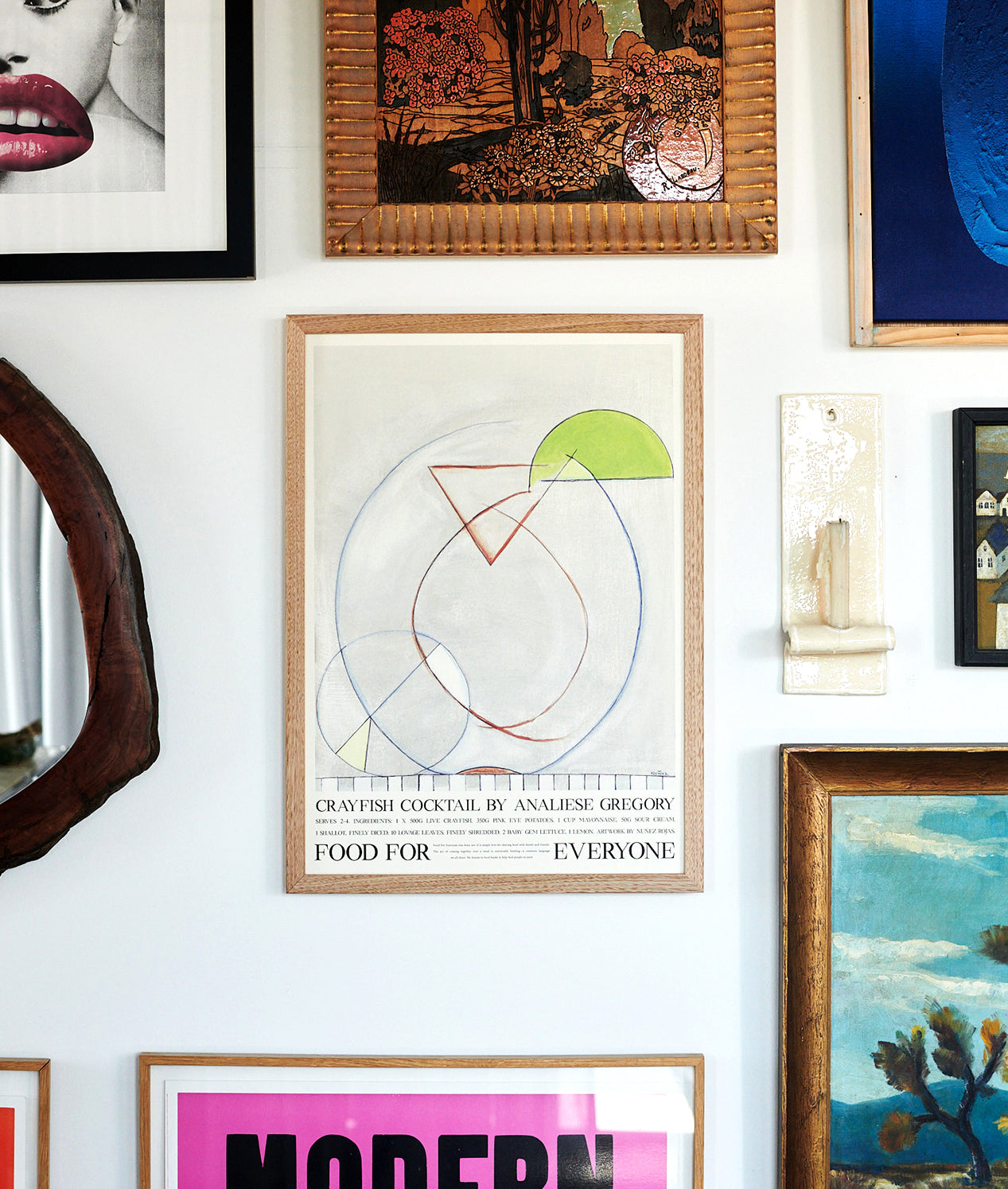 The Poster - Crayfish Cocktail by Analiese Gregory & Nuñez Rojas
An interplay of form, colour, and composition, this is Analiese Gregory's Crayfish Cocktail as imagined by artist Nuñez Rojas. A simultaneously bold yet understated work, this recipe poster is a lesson in abstract minimalism and the fluidity of the language of food. This is a dish that came to be when I got home to Tasmania from Sydney one day and found a friend sitting on my lawn, holding a crayfish, with the intention of staying for dinner. All I had in the house were potatoes, lovage growing in the garden and eggs from the chicken. Thus the crayfish potato salad was born. - Analiese Gregory