Libby Haines
Libby is an artist based in Naarm, whose work cherishes the joy of everyday life through colourful still life paintings.
Graduating from Monash University with a Bachelor in Visual Arts in 2007; Libby pivoted and followed down a path of fashion, then jewellery design.
Her love of painting was reignited throughout extended covid lockdowns, becoming a form of escapism for the artist. Capturing the uncanny and unremarkable — a half-eaten meal, unmade bed, or a kitchen in motion—the results are paintings oozing playfulness and nostalgia.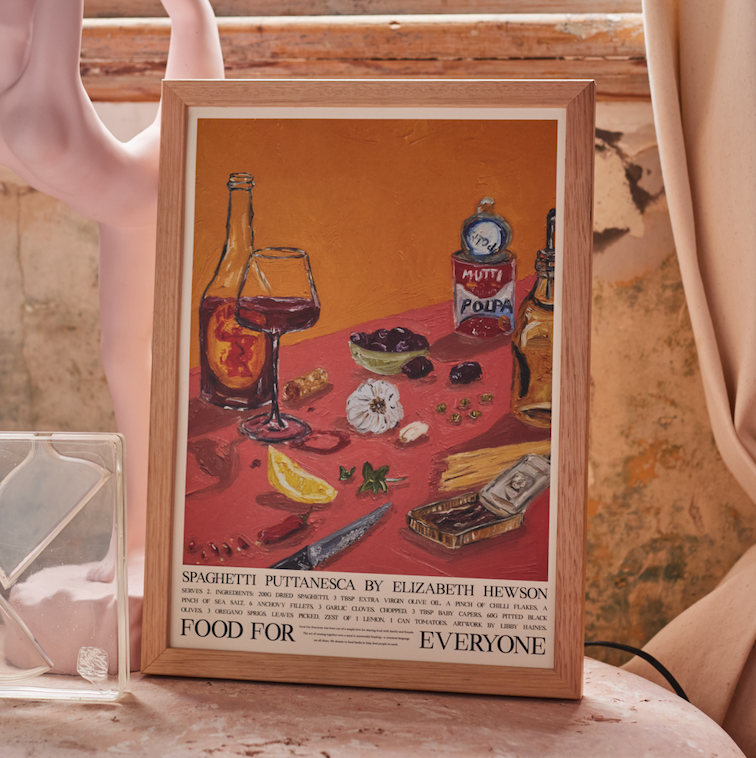 The Poster - Elizabeth Hewson's Spaghetti Puttanesca
Libby Haines captures the beauty in the minutiae of life in her oil paintings, and here she has focused on the familiar warmth and intensity of flavours found in Spaghetti Puttanesca. This scene is one that will resonate with most, the beautiful chaos of the kitchen with ingredients strewn about in action.