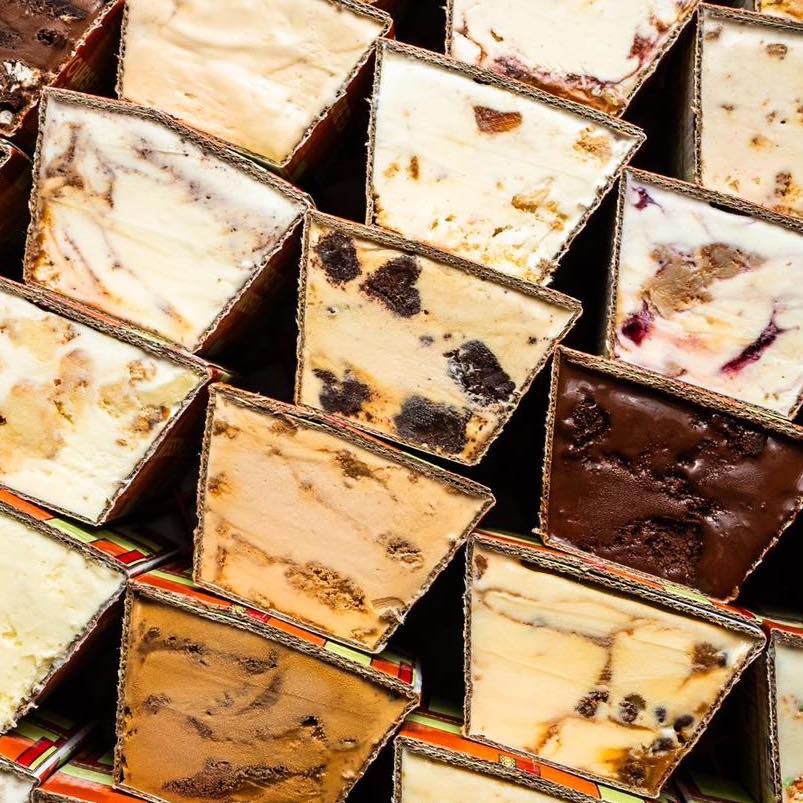 Gelato Messina
Established in 2002 in Sydney, cult-favourite Gelato Messina was founded by Nick Palumbo with the goal to make the best gelato on the planet. The name 'Messina' draws on his Italian heritage, the name of the town where his family is from.
In each Messina store, they have a cabinet of 35 traditional flavours and 5 rotating weekly specials where they experiment with unique combinations that have fans lining up outside the door. 
The Poster
We joined forces with Gelato Messina to turn two of their most-loved creations into works of art. Painted by artist and founder Gemma Leslie to evoke the joy of Messina's whimsical creations, drawing on the mid-century design motifs of their stores. The posters feature Dr Evil's Magic Mushroom cake and their best-selling Pistachio Praline gelato.