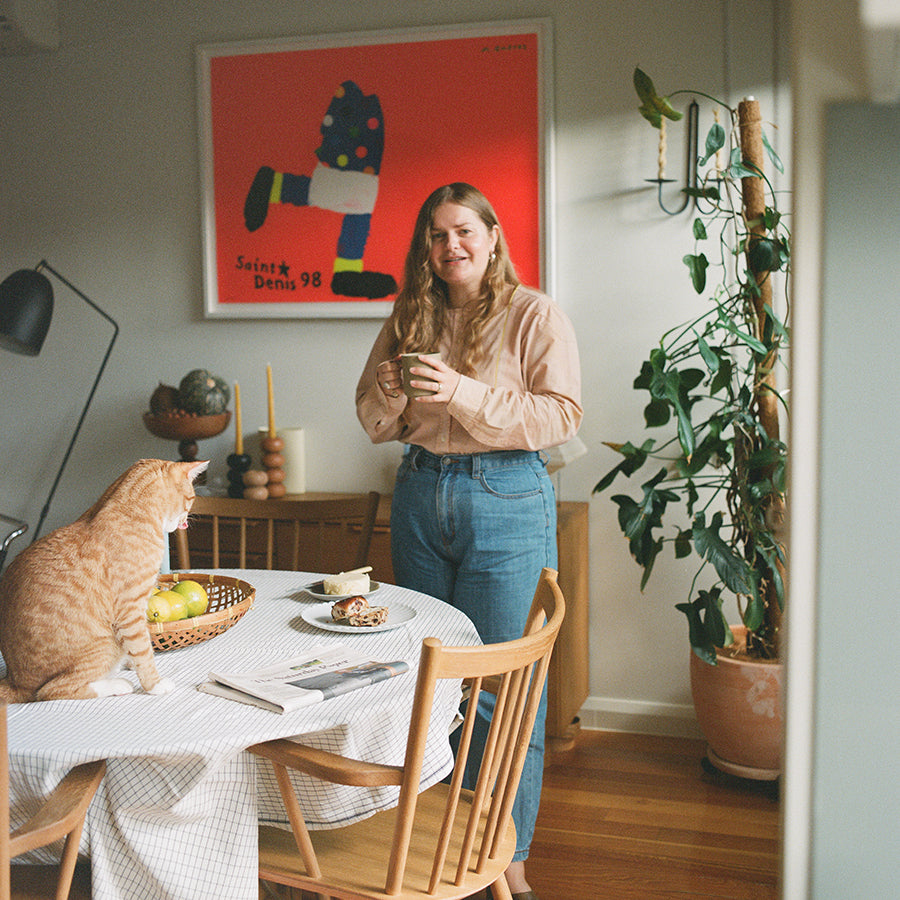 Clementine Day
Clementine is a self-taught, home cook that runs Some Things I Like to Cook, an evolving project that draws a meaningful connection between food, people and play. 
Interested in exploring the emotional relationship between the heart and the belly, and the human connections that are formed over food, Clementine works on collaborative, food projects with friends and creatives across Melbourne.
In 2020, Clementine released her first cookbook Coming Together, a collection of recipes based on six long lunches she hosted with friends, which she cooked, photographed, styled and self-published.
Follow Clem on Instagram here.

Portrait Photo Credit - Ben Moynihan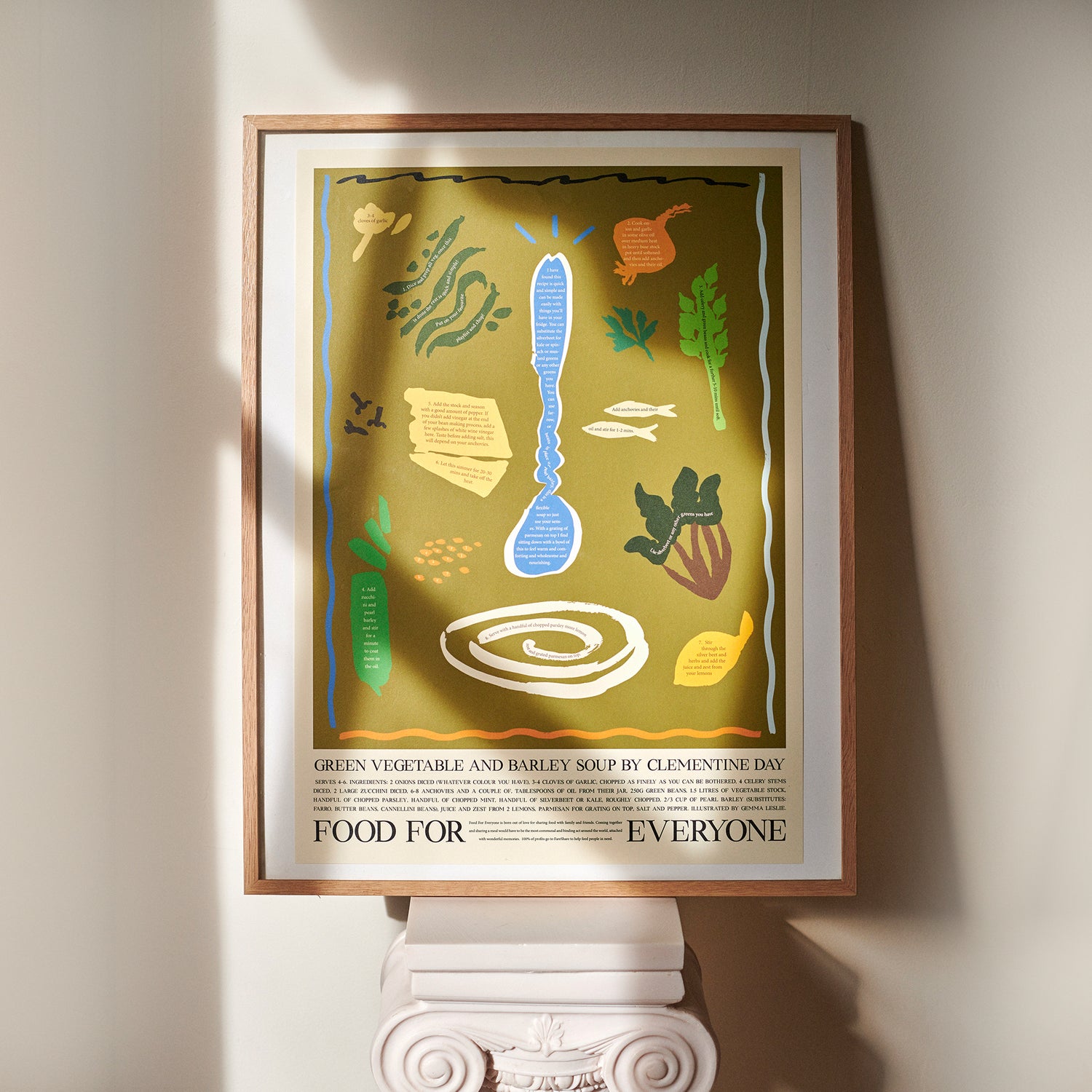 The Poster
Clem's Green Vegetable and Barley Soup is reflective of her relaxed, feel-good cooking style and her low-waste philosophy.