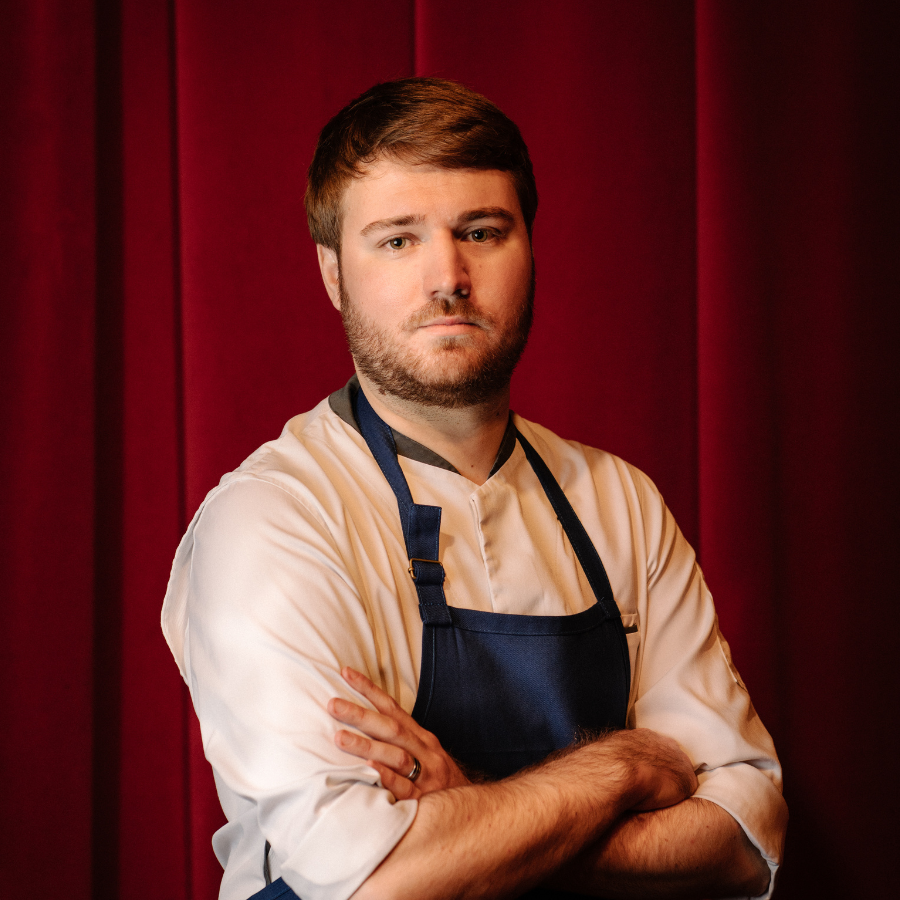 Alexis Besseau
From age 7, Alexis Besseau knew he wanted to be a chef having been exposed to incredible produce in his earliest days. From his childhood he was buoyed by an insatiable curiosity around food, drawn to the mature flavours of traditional French cuisine like foie gras, sweetbreads and beef tongues. This curiosity and passion has only burned brighter since, propelling him through an illustrious career around the world.
After attending culinary school at the earliest possible opportunity, he cut his teeth in the fine-dining kitchens of L'Arpège and Clos Maggiore before setting his sights on Australia. Today, he runs the kitchen of Restaurant Hubert as head chef, penning a menu of skilful and decadent French fare.
The Poster - Lobster a l'Armoricaine
From the kitchen of Restaurant Hubert, comes Lobster à l'Armoricaine by head chef Alexis Besseau. Alexis has taken what is traditionally a stew and distilled the broth into an intensely flavoured butter which melts as it's baked, creating a sumptuous sauce inside the lobster shell.